Crowning Mr. Chieftain
One of the most prestigious and cut-throat competitions at Utica has returned for its second year. With more contestants and higher expectations, the second annual Mr. Chieftain competition has made its mark on the school.
This year the competition consisted of 13 competitors. They competed in various categories including an interview, a talent portion, selling t-shirts, answering a series of on stage questions, and modeling for the crowd.
"All of the events stemmed from our previous event which was He's a Lady," teacher Erin Derk said.
Each person competing for the crown also has a coach. Their job is to prepare them for the multiple events the contestants must pass to be crowned Mr. Chieftain.
Although not everyone can't be Mr. Chieftain, there are also other titles the boys can win. There is Mr. Popular which was won by senior Leonard Casem. This award is won by selling the most t-shirts to staff and students. Another fund-raising award is
Mr. Charity , this was awarded to senior Roman Germanski who raised the most money not including the t-shirt sales. Both of these competitions were used to raise money for the Macomb Charitable Foundation.
"They donate locally so some of our own students are actually helped from them," Derk said. "This year is the most we've ever raised which was about $4800."
Unlike the other two awards, there is one last prize that doesn't include raising money. That award is Mr. Personality. This title was awarded to the person who, although they didn't win Mr. Chieftain, wowed the judges with their personality throughout the entire competition.
Although there is no set date, Student Council is planning on hosting Mr. Chieftain again next year.
About the Writer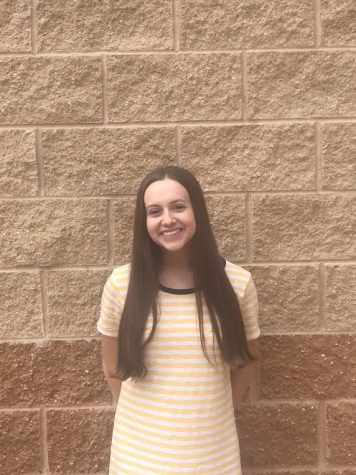 Madalyn Dishman, Editor-in-Chief
Madalyn is currently a senior and is very excited to start her third year as editor-in-chief. When she's not dealing with Jacob, Evan, and Collin's goofy...