Clark advances to bowling state finals for third year
Senior Sydney Clark steps onto the hard wooden floor, attempting to pounce early in her first frame of the girls bowling state championship. This is no new adventure for Clark, as this is her third time making state finals.
"I was mainly excited and felt a sense of accomplishment because I had made it to states for the third time," Clark said, "and it showed that my hard work over the past four years was paying off."
Although Clark was excited and amped up, any tight competition will have an athlete a little nervous right before the big game, especially when you're facing the best 59 other female bowlers in the state.
"I also felt very nervous because it was my last chance to bowl in a high school bowling tournament," Clark said, "so that added some pressure for me to preform and bowl the best I possibly could."
Clark gripped the ball tight, went through the motion and sent the ball rolling down the lane, knocking pins backwards. By her second throw, she had successfully knocked down every pin.
"I got a spare in my first frame. which actually helped me settle my nerves a little bit." Clark said. "Getting that first throw out of the way helped me calm down."
As the games progressed, she kept up with the competition. Although at times her confidence started to drop, she was still fighting through it.
"I wasn't happy with my score," Clark said, "but I wasn't completely upset about it either because it was good enough to keep myself in the competition."
After all awas said and done, Clark placed 32nd out of 60 girls at the state finals. Although she did not reach her goal, she was still happy about the experience. With three All-County, three All-Conference teams, and three All-Tournament teams, she has a lot to be proud of.
"When I finished my sixth game, I knew I wasn't going to make the top sixteen and it was an awful feeling," Clark said. "But despite how I performed, I was happy to be at states representing Utica."
Aside from Clark, the Utica girls bowling team finished 2-8 in their conference this season, with a tough division and poor health hitting the team hard.
"Our conference is probably the toughest in the state," girls varsity bowling coach Jason Clark said. "We had some unfortunate luck this year with one of our best bowlers having some health issues and our top freshman had to miss some time, as well."
Even with these obstacles in their way, the team still prevailed and had success this season.
"We did manage to make three final fours in tournaments," coach Clark said, "including a fourth place finish at the Macomb County Championships."
Even though the seniors Sydney Clark and Isabella Wykowski will be gone next year, a good team is expected to return for next year.
"The future looks bright," coach Clark said.
About the Writer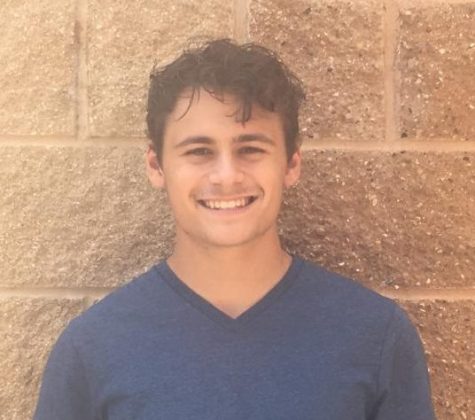 Dominic Lount, Sports Editor
Dominic Lount is a senior and entering his third and final year on the UHS Arrow news staff. Dom swims and plays baseball, and likes hanging with friends,...