Sit-in to be held to discuss gun violence, honor Columbine anniversary
Principal Tom Lietz, Student Advisory Board schedule event for 6th hour Friday in the auditorium
While the National School Walkout was making international headlines on March 14, many students may have noticed that there were hardly any participants. That's because an alternative to the National School Walkout, a sit-in (held on the anniversary of the Columbine High School shooting), will be held on Friday, April 20.
The sit-in will encourage students to split up into groups to discuss how recent incidences of gun violence have affected them, as well as their feelings and ideas of safety in schools.
Lietz has been organizing the event, set to be held during 6th hour in the auditorium, with a group of students from his Student Advisory Board. The alternative date was chosen to give more time to plan activities.
In addition to discussions, teacher Julie Wright will be registering students to vote to encourage them to make their voices heard at the polling booths following the discussions that take place on Friday.
Interested students can sign up to attend the event at the following link: https://tinyurl.com/ydy47njx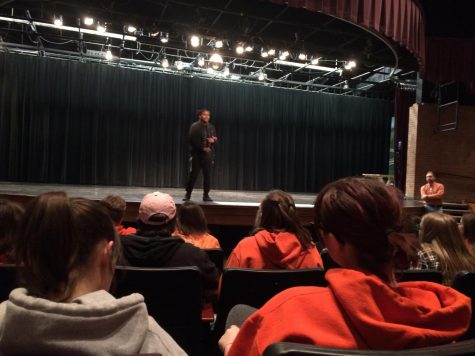 Look out for the upcoming April issue of Arrow for more coverage on school safety developments and the event.