Ska's the Limit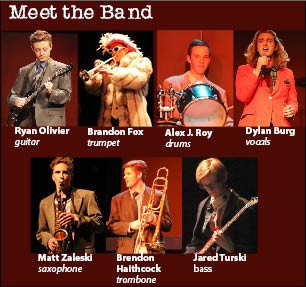 A lot of high schoolers have dreams of forming and playing in a legitimate band, but this group of boys turned their dreams into a reality.
Ska's the Limit, a band composed of senior students, combines the unusual styles of ska music with marching band instruments.
"It all started with my friend Brendan [Haithcock] and his love for ska music," senior and bass player Jared Turski said. "We realized that our group of friends are all musically talented, so we just decided to go out and make a band."
Haithcock and Turski formed a band with six of their friends, including marching band members that play horn and string instruments, as well as traditional rock band instrument players, like drums and vocals.
"I think the best way to describe it is an existential experiment of art, passion, and a search for purpose," senior and trombone player Brendan Haithcock said. "I would literally die for ska."
The band recently took to the stage at the annual school talent show.
"I thought their performance was great. Musically, it was spot on," principal Thomas Lietz said. "It brought me back to my early 20s."
The band plans on performing more often and sharing their love of ska music with others that may not be familiar with it.
"We just love playing together," senior and guitar player Ryan Olivier said, "and we are going to continue doing what we love for as long as we can."
Although the band does not yet have their next performance planned, students can count on them shredding on stage with the music of ska some time soon.
About the Writer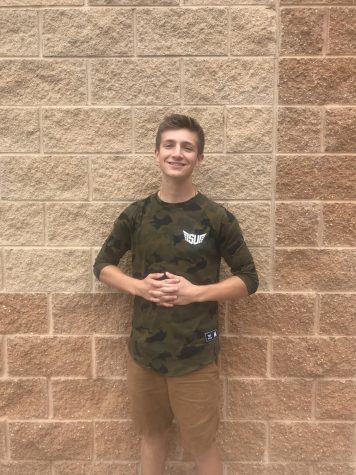 Collin Fox, Sports Editor
This is Collin's third and final year with good ol' Smales. He is the sports editor and is ready to go out with a bang and do it to em this year. #comebackszn