Varsity baseball shines in the sunshine state
Baseball is meant to be played in warm, sunny weather. Over spring break, the varsity baseball team did just that as they traveled to Pensacola, Fla. for a week of practice, scrimmages, and relaxation.
Every morning, the team would meet and have breakfast with coaches and parents. After, they would all go to the nearby outdoor practice facility and practice from 9 a.m. to around 1 p.m.
"The practices ran pretty well," senior Jacob Ashley said. "The scrimmages made it a lot more fun and intense."
After the practice and scrimmage, the team had the rest of the day to do whatever they wanted. Whether it was chilling on the beach playing football or hanging out in their room playing "Fortnite," the team had a great time. On some of the days, parents arranged team lunches and dinners for the team and coaches to enjoy.
"I spent most of my time on the beach with the rest of the team," junior David Kavanagh said. "I had a great time because the weather was great and I got closer with the team."
Varsity players weren't the only players to go. Freshmen and JV players were also invited to attend.
"I didn't feel like the 'JV' player," sophomore Kyle Ciner said. "I am really close with the varsity players, so I fit in pretty well."
Players and coaches are hoping that there will be enough people willing to go next year to make the season more eventful for everyone.
"It was a great opportunity for kids to hangout with each other," coach Mark Moehlig said, "in a different setting other than the baseball field."
About the Writer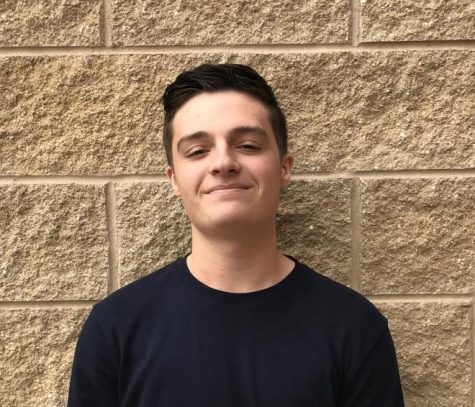 Joey Heck, Guest Reporter
Joey Heck is a senior and this is his first, and last, year being a part of the 205 Journalism staff. He currently plays baseball for the school and wants...