New athletic director in town
As James Vigus steps down, Karyn Holmes returns to leadership
After many years at the head of Chieftain athletics, the time has come. Current athletic director Jim Vigus will step down from his position after many years of hard work and leadership of Utica High School athletics.
"It's been 10 years," Vigus said, "and part of it is my mobility."
Vigus will continue teaching, and will even take on a new role: coaching JV football. Before becoming the athletic director, he coached football for 24 years, and is ready to get back into it. Although he will have other coaches assisting him, he plans to be a big influence on next year's team.
"In football I'm going to be more than a figurehead," Vigus said, "but I have many coaches around me."
The new athletic director, teacher Karyn Holmes, will take over in the 2018-2019 school year. She is not new to the job, as she was the athletic director many years before.
"She was actually the A.D. before me," Vigus said. "She was the A.D. for four years."
Holmes is ready to return.
"I am excited to get back into it," Holmes said, "and I'm looking forward to the fall."
As for Vigus, he said he only has to focus on two things during the next school year: "Teaching and football." 
Students will miss Vigus being at the head of all sporting events, but they also believe Holmes will do a great job.
"Mr. Vigus has done a great job," sophomore Haley Grooms said, "but Mrs. Holmes also goes to many sporting events and will do a good job."
About the Writer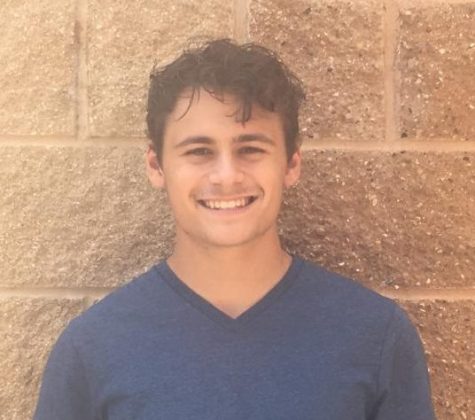 Dominic Lount, Sports Editor
Dominic Lount is a senior and entering his third and final year on the UHS Arrow news staff. Dom swims and plays baseball, and likes hanging with friends,...