Plan ahead for City of Utica summer events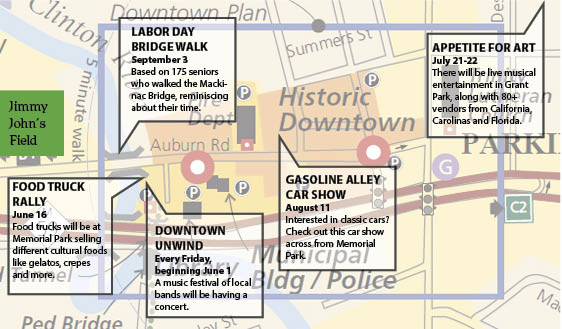 This summer, the City of Utica has a lot to offer. From checking out a baseball game at the United Shore Professional Baseball League's stadium, to concerts and events, there is fun for everyone.
"I would encourage people to visit Utica year-round," mayor Thom Dionne said. "We have a great vibe in our downtown district, a very competitive commercial shopping district, and six major hotel chains."
USPBL's Jimmy John's Field, according to Dionne, "is an amazing asset to showcase the upswing of interest in our little town."
The stadium will feature games Thursdays-Sunday during the summer, with a few Wednesday games. Fireworks are also on display after every Friday game.
"We have a full lineup of activities throughout the summer," Dionne said. "We are currently using our Facebook page for the City of Utica to advertise the majority of our events."
The unique culture in downtown Utica is sure to attract tourism as additional events continue to be added.