Powderpuff Postponed
The annual football face-off  between the junior and senior girls called Powderpuff has been postponed to Wednesday, Oct. 17 at 7 p.m. due to rainy weather.
In order to prepare for the game, the staff members in charge of Powderpuff needed to work with a lot of other school events and students.
"It takes a lot. We have to coordinate with athletics to make sure we have the space available," counselor Kelly Bronski said. "We have to coordinate with the cheer coach to make sure that the male cheerleaders are ready to go, we have to coordinate with the senior football players who are coaching the teams, and then we have to recruit players."
A new group of players as well as a new way to show school spirit could draw more attention to the big game.
"Last year it went really well," Bronski said. "This year I think it will be hopefully even bigger and we've added male cheerleaders this year, so that's fun. It's important that the girls keep in mind that it's just for fun even though it is competitive."
Future juniors and seniors who are considering participating in the next Powderpuff game can be assured that there are many benefits to the sport.
"You get to make a lot of cool friends," junior Chelsea Rakes said.
Not only is there the opportunity to meet new people, but one could also learn new things.
"I don't know anything about football personally," junior Manuela Capelj said, "so doing this finally makes you realize everything they have to do and all the training."
Girls who want to participate don't have to know everything there is to know about football in order to have a good time.
"The coaches are really cool about it," Rakes said. "They teach you a lot."
Powderpuff would be good for "anyone who likes playing a team sport and can run and/or throw a football," Bronski said.
Overall, Powderpuff offers a way to be involved with school and get to know new people, all while practicing a sport.
"It's a fun experience," Capelj said.
About the Writer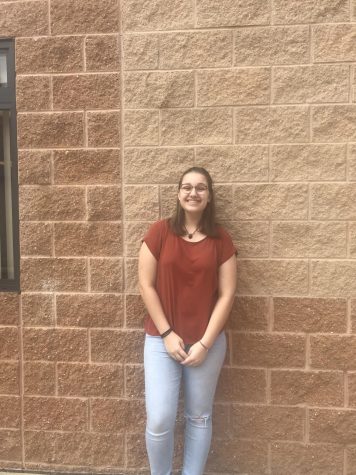 Hannah Piasecki, Design Editor
Hannah Piasecki is a senior and design editor in her third year as part of the Arrow staff. She's part of DECA, Quill & Scroll, and hopes to join more...