Book Club turns new pages for students
Calling all book-lovers!
The UHS book club is returning for a fall season. Meetings are scheduled to be held on September 19th, October 16th, November 13th, and December 11th. On September 19th, all attending will meet at the 2nd & Charles off of Hall Rd while the rest of the locations are to be determined. All meetings are held at 7 p.m.
The first book being analyzed is The Alice Network by Kate Quinn. It is 1947 and Charlie St. Clair is dealing with the disappearance of her beloved cousin. Not to mention, she is pregnant and being shipped to Europe during the war. St. Clair is destined to find her cousin amid pregnancy and homelessness. Attend the meeting on September 19th to discover more about this novel.
The October 16th meeting will revolve around Far From the Tree by Robin Benway. The novel revolves around an estranged biological family that was strung from birth. After giving up her own child, Grace finds out that she has other siblings tied back to a shared mother. Read on and discuss at the October 16th meeting.
World-renowned comedian Kevin Hart is the subject of the next book. I Can't Make This up is a detailed autobiography of his journey to fame from a tough childhood. November 13th will be when a discussion and meeting about the book will take place.
The adventure of a schizophrenic teenager takes place in a world of his own. In Words on Bathroom Walls by Julia Walton, Adam visions people who are not actually there. Struggling between fantasy and reality, Adam tries to hide his "friends" from the girl he likes. December 11th is when the club will meet to converse about the book.
Book club is one way to converse with others who have read the same book with different opinions. Don't be afraid to come and voice yours!
About the Writer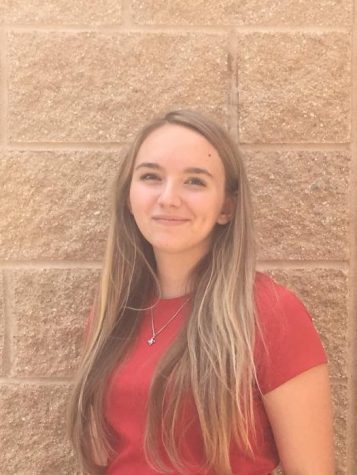 Haley Grooms, Print Editor-in-Chief
Haley Grooms is finishing off her senior year as the Editor-in-Chief of the print newspaper. This is her third and final year on staff, but hopes to make...