Buses stop
Utica Community Schools struggles with bus driver shortage, making transportation difficult for students and teachers
Transportation has long been considered a given for students in most school districts across Michigan. However, with a decline in bus drivers, Utica Community Schools, the second largest school district in the state, has been facing continuous issues regarding transportation this year.
While there may be enough buses to go around, the district is searching for bus drivers. This call for drivers has spread to a wide variety of platforms. The district has started to include advertisements in newsletters, and on signs that can be spotted on the roads.
"This is not a UCS thing," principal Tom Lietz said. "It's a Macomb County and statewide issue. There's not enough bus drivers."
One of these issues involves combining and separating buses. Buses have always been switched around, but if you've ever sat on a school bus, you know how crowded this setting can be. Now, imagine two buses being combined, or having to split a bus due to having too many students and not enough space. This is something several buses have had to do this school year, causing issues for students.
"At the beginning of the year we had at least five rows with three kids to a seat and it was very stressful and way too crowded," senior Aleena Rooney said. "The first couple of days [after adjustments,] some kids would come on our bus when it was no longer their bus."
Field trips have also experienced a sudden stop. This bus driver shortage has limited classes' annual field trips and has stunted traveling for multiple academic trips students look forward to every year.
An example of this was the journalism fall field trip. Each year, the newspaper, yearbook, and journalism classes make their way to Lansing where they take classes from some of the state's most renowned journalists. However, this year, the classes had to cut back on the number of students attending and combine buses with Henry Ford II High School. Stevenson and Eisenhower high schools were forced to pay for charter buses.
"I was disappointed that I wasn't able to attend the trip because we had to split a bus and space was limited," senior Emily Klee said. "I was very interested in the trip and was excited to be with other journalism students because this is my first and last year as a journalism s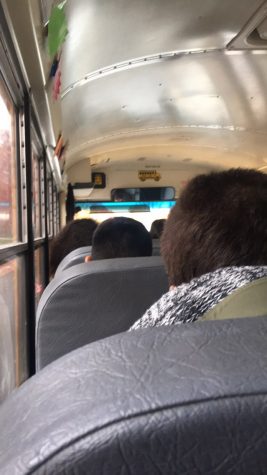 tudent. I really wanted to learn more about the craft of journalism; it didn't seem fair."
The district has already made efforts to ease the struggle for buses to pick up the students on a daily basis. With roughly half of the elementary schools beginning at 8:25a.m. and the other half starting their day at 9a.m., UCS is setting times so buses can pick up one elementary school and then return to pick up another.
Another soft spot has been transportation for athletic teams. Having every athlete at practice is crucial to the success of a team, and this has proven to be more difficult with junior high students that attend different schools.
With freshmen playing sports at Utica, the buses are responsible for making sure these athletes make it to practice on time, but this hasn't always been the case.
Athletics are also facing issues arriving to games on time. The JVB boys soccer team nearly missed their game against Stevenson High School due to the busing issues.
"We were sitting and waiting for our bus to arrive for a good 20 minutes," sophomore Jonathan Wheeler said. "A bus showed up and it ended up being for the girls volleyball team. Another one came to get us and the driver didn't really know what he was doing. Eventually, he dropped us off at Stevenson and we arrived almost an hour past game time."
About the Writer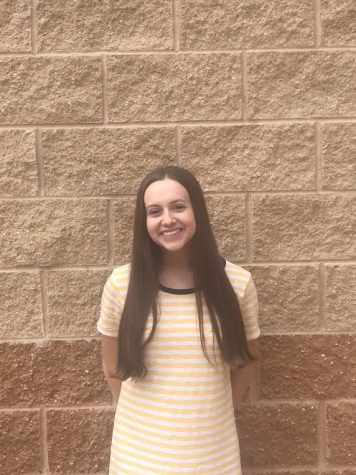 Madalyn Dishman, Editor-in-Chief
Madalyn is currently a senior and is very excited to start her third year as editor-in-chief. When she's not dealing with Jacob, Evan, and Collin's goofy...