Bringing in new bops
With all of the new music coming out, it is a necessity to make different playlists for each month. A wide range of music has just recently been released all the way from rap music to indie/soul music. Many artists release singles before the whole album drops just to give people a glimpse of what the actual album is going to be like.
One of the most popular album releases that dropped in late September, is 'Tha Carter V' album by Lil Wayne. This album was enjoyed by many because of the fact that Lil Wayne has been releasing music since 1999 and draws in a younger and older crowd.
"His album was anticipated to be either really good or really bad," junior Ashleigh Socarda said. "I was really surprised at how good it was. Lil Wayne's music will never go out of style."
Many little bands have become popular in a very short amount of time. These bands produce alternative/indie music most of the time that is more heartwarming and calm.
"LANY's new album 'Malibu Nights' puts me in a very calm yet carefree mood", senior Alison Sanville said. "Their music always calms me down and is really good at explaining the words that I need to hear."
Whether it be rock music or rap music, many people claim that music is their only escape from reality. Music is known to be a stress reliever and a way to diminish anger and aggression.
The recent album releases give students an opportunity to branch out from their regular music genres to experience a new music category.
"'Drip too hard' by Lil Baby is really good," senior Austin Mancini said. "Lil Baby isn't an artist that I would normally listen to. His single is fire and I'm for sure going to listen to his future albums."
Music is known to be very timeless. Not only is it enjoyed by the younger generation, but many adults enjoy the music of today.
"One of my favorite bands for the longest time has been Imagine Dragons," Teacher John See said. "Their music is very original and like nothing that I've ever heard. I would highly recommend their 'Origins' album to anyone that would be interested in a different kind of alternative music."
For many people, music is not only used as an escape, but it is also used to help people discover new beginnings and uncover the new life that they want to live inspired by the words that they hear when listen in.
g to a song.
About the Writer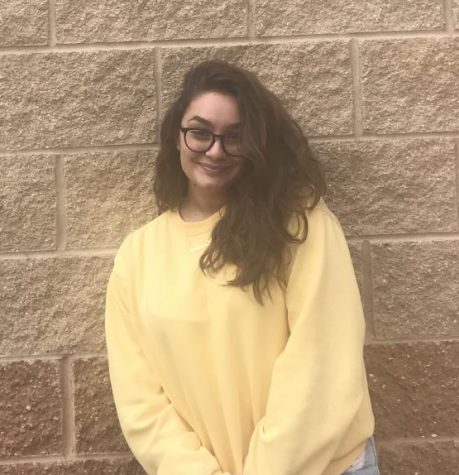 Arianna Palushaj, Social Media Editor
Senior Arianna Palushaj is very excited to start her second year on the UHS Arrow staff as the online editor. In her free time, she enjoys reading, writing,...