A park full of barks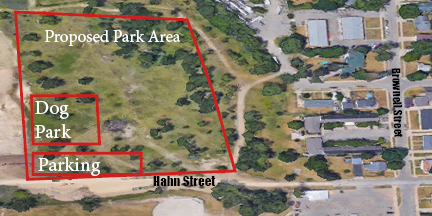 The city of Utica adds another exiting leisure activity for people and their pets, all thanks to a Utica High junior with a brilliant idea. An open lot in the city will now be used for animals and owners to run, play and have a good time as Downtown Utica will soon foster a dog park.
Although the city previously tinkered with the idea a little bit, junior Charles Borus, looking to take on a project to benefit his community, put the idea into action, contacting Mayor Thom Dionne, asking about putting a dog park into the city.
"I'm a Boy Scout in Troop 125 in Rochester," Borus said, "and for the last rank, the Eagle Branch, I need to create a project that benefits something in my community."
After asking Dionne and presenting to the city's Department of Downtown Authority, Borus then presented his dog park proposal to the Utica City Council, and after some thought, the Council approved of the idea.
"I presented to the council," Borus said, "and they approved the dog park after a five to three vote."
The park will be built on a vacant lot behind Eppler Junior High School, and with the help of a $500,000 dollar Brownfield Redevelopment grant by local state representative Diana Farrington, the park will spread into a massive area of land that will be completed little by little.
"Altogether the park is 32 acres," Dionne said, "and we're splitting it into a couple of phases."
The first phase of the park will take up eleven and a half acres, and it will not only cover the dog park portion, but will also include other special features to benefit the humans at the park, as well.
"Within phase one, we will have a road that extends Hahn Street down," Dionne said. "There will be parking down there, public bathrooms, green spaces for people to play sports, and also recreational spaces for the kids."
The park will not only benefit strictly citizens of Utica, as residents of neighboring cities and townships such as Shelby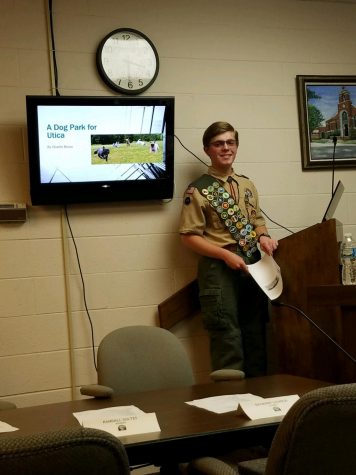 Township and Sterling Heights are also expected to utilize the dog park and its surrounding area.
"Even though I live in Shelby Township," junior Chase Vanslambrouck said, "I am excited for the dog park in Utica."
Borus chose to set his sights on the dog park project due to his love for the animal, as well as the fact that this was something that many cities had that Utica did not.
"I've known Utica has never had a dog park, and I actually didn't know Utica was trying to get a dog park," Borus said. "So I came to the mayor about [it], he was very excited about it, and he gave me the dog park project."
Although the dog park's goal is to appeal to humans and their pets, Dionne also believes the park will greatly impact the whole city of Utica.
"It's going to increase property values," Dionne said, "and it's going to transform a previously unused parcel of land into a real community asset."
This complex, but multi-purpose dog park will not be ready until August 2019, but there is a surprise in store for this winter: something or humans of all ages. "This winter," Dionne said, "we will have a sledding hill in the park."
About the Writer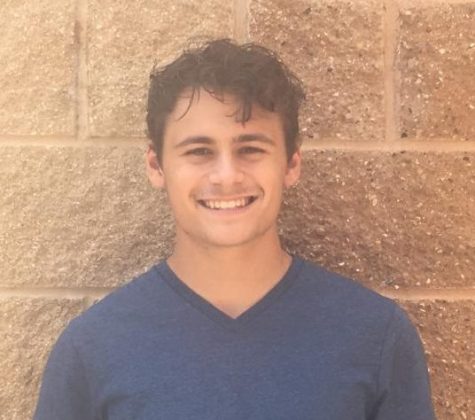 Dominic Lount, Sports Editor
Dominic Lount is a senior and entering his third and final year on the UHS Arrow news staff. Dom swims and plays baseball, and likes hanging with friends,...