The art of reselling is at a supreme rate
Dropping $150 on one thing may seem like a big investment, but when $200 more flows in, it is considered a hustle.
Reselling Supreme and other high-end brands is a quick way to make bank for students.
"It's basically buying hyped up items people want and reselling it," senior Jeffrey Hitchcock said. "You have to [be] familiar with the web site's layout and have all your personal information memorized. You also have to be fast."
With fast fingers and a vast influx of cash, Supreme can be bought and resold for a higher price than originally marked.
"Typically, I resell brands such as Supreme, Jordan, Off White, and Adidas Yeezy. I resell them using StockX and through my Instagram page [@supsellers]," sophomore Dane Cargill said. "Reselling all depends on the item, but on a single item I have made as much as $4,500-$5,000 at a time. It depends on which brand you are looking at, but there are some inside sources that 'leak' what they are releasing. Another thing is, you have to contemplate whether to purchase specific items or not, because not all items will resell."
Reselling doesn't just go on within these applications and websites, but the selling of street-wear, which is the category of style these clothes shoes and accessories fall under, happens all over various forms of social media.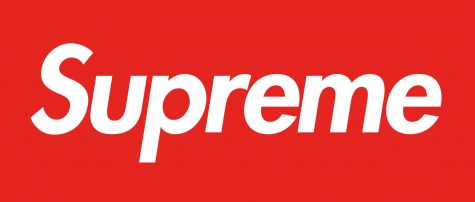 Even if students do not resell items themselves, friends and other classmates make their business noticeable.
"I see people online all the time buying and selling supreme and other high-end brands," junior Angelo Pipitone said. "I am not really interested in that spectrum, but I think it's cool because people can make a lot of money."
Reselling has been around for a very long time, and doesn't just involve these certain brands.
"I think reselling products are awesome. Sometimes people want higher-end stuff and it is as easy as finding it at a thrift store and reselling it," teacher Jordan Tasich said, "The earlier that kids learn this skill, the better. It is a great one to have."
Supreme was first started in 1994 in New York City. The brand wanted to cater to skaters, hip-hop, and rock cultures. The brand started just making clothes, but now it has expanded to making all different kinds of clothes and accessories.
"I don't own Supreme at all, but some of my friends do and I think it's so cool," junior Zachery Cordero said. "I've seen many of my friends make so much money off of reselling the clothes they buy off their website."