Charity week replaces cancer awareness week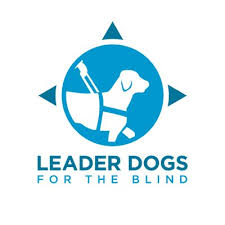 Charity week has taken the place of cancer awareness week, where new fund raisers will be introduced in school.
"Charity week exposes people to more and different organizations in need," senior Jaclyn Duff said. "More people can relate to it."
Charity week will begin on the week of February 4-8, where student council will help raise money for those in need.
One charity they are focusing on during this week is Leader Dogs for the Blind, an organization that trains dogs to help blind people in their day-to-day activities. They also assist with placing the dogs in the right homes.
For instance, dogs help visually impaired individuals get to where they need to be and moving in the right direction. They also make sure that they are not in danger, working as their eyes, so they can avoid potential obstacles.
Funds during the event will potentially be collected through homework passes and t-shirts. They also might raise funds through teachers, where whoever can raise the most money in a classroom will have their teacher pied in the face.
"Nothing is for sure," teacher Andrea Solomon said.
Sophomores from student council are currently working on the plans, hoping to make a successful event that students would may be happy to contribute to. By doing this they hope to raise the most amount of money they can for the charities they're funding.
"I think it's good," sophomore Emma Lelito said. "It helps raise a lot of money, and the events are fun."
This week comes around every year, and they are always striving for the same goal. To see students participate in this event potentially helps to make every year more successful. Since several students, although not all, participate and care about this event, it strives to live on in tradition.