Key club's canned food drive
Key club organizes events to provide students the opportunity to volunteer year round. The club recently organized a canned food drive in which students were asked to bring in canned foods and donate them to their first hour classes from Dec. 3rd to Dec. 7th. The first hour class with the most cans donated were to receive a reward as a result.
The Shelby-Utica Kiwanis collected them to distribute the cans to families within the Macomb County area. Food baskets were made out of the donated cans.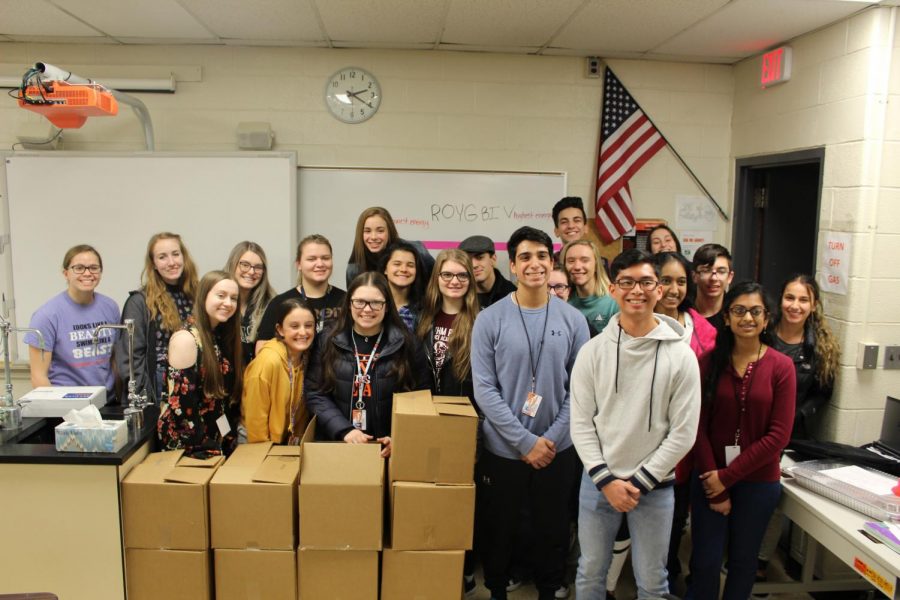 Ms. Greenfield's 12th grade English class donated the most cans, making them the winning class. The students were offered donuts and apple juice to snack on in their first hour on Dec. 14 as a reward.
The winning class was said they were inspired by the reason to give assistance to those in need.
"We just like to help people around the holidays," senior Sean Berg said.
Other students from the class also said how important they thought it was to make use out of something less important to them and essential to someone else.
"I donated five cans to the canned food drive and it felt nice afterwards knowing someone else will benefit from them rather than it just sitting in our cupboard," senior Nicole West said. "I donated to the canned food drive because I know there are more people that could use the canned foods and would appreciate it more than my household."
After the first hour classes concluded the donations, key club members were to pack all the cans into boxes in order for them to be sent to Shelby-Utica Kiwanis. The members of key club also said they found joy in volunteering.
"It felt good to know we were packaging food for people in need, especially around the holiday season," senior Jessica Johnson said.
Key club organizes such events throughout the year and plan them at their weekly meetings that take place in the media center.