Utica students react to Super Bowl LIII/Halftime show
Just like every year near the end of winter, the two NFL teams who survived the rigorous trials of the regular season and post-season squared off in the nationally televised Super Bowl game, the 53rd in history. On February 3rd, the Los Angeles Rams and the New England Patriots players suited up and played an insanely competitive game in Atlanta's new huge stadium, Mercedes Benz Stadium. The first touchdown wasn't scored until the 4th quarter by New England. This ended up being the only touchdown the whole game, as New England ended up winning the game by a score of  13-3.
"It was pretty boring," junior Sebastian Shaman said, "but both defenses were very strong."
Notable Patriot performances from the game included an 18 carry, 94 yard game for Patriots running back Sony Michael, as well as a 10 reception, 141 yard stat line for Super Bowl MVP wide receiver Julian Edelman. The seemingly ageless quarterback Tom Brady finished with a 60% completion percentage, 262 yards, and 1 interception. Brady now has 6 rings, a feat accomplished by few players as well as admired by many Utica students.
"I like Tom Brady because of his determination and mindset," junior Haydar Hassan said "he knows that it doesn't take one person to win, that its a team effort and you can reach a goal if you work hard."
Rams quarterback Jared Goff finished with a 50% completion percentage, 229 yards, and 1 interception, but more importantly, punter Johnny Hekker bashed the football a total of 417 yards, with a super bowl record 65 yard punt.
"That Super Bowl record 65 yard punt was pretty sick," senior Kyle Krajewski said, "only a legend can punt a ball like that."
Another aspect students of the game students had different opinions on was the halftime, which featured the band Maroon 5, with special guests including rapper Travis Scott, as well as another rapper, Big Boi.
"The halftime show was boring as well," Shaman said, "not as good as the one last year."
All in all, there were many different outlooks on all parts of Super Bowl 53, but it was a night for all football fans (and some non-football fans) to come together and enjoy an American tradition.
"Overall, I  though the game was boring," junior Nick Henry said, "hopefully it;'s better next year."
About the Writer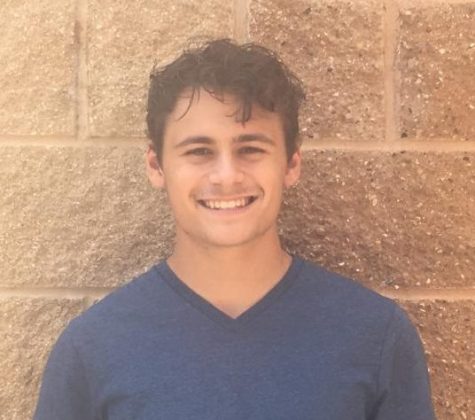 Dominic Lount, Sports Editor
Dominic Lount is a senior and entering his third and final year on the UHS Arrow news staff. Dom swims and plays baseball, and likes hanging with friends,...