New Krispy Kreme Opening in Utica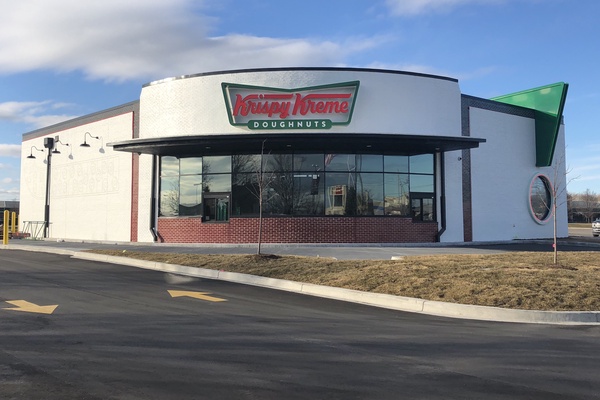 Hang on for a minute...we're trying to find some more stories you might like.
There is a new Krispy Kreme opening up on Hall road and Schoenherr. It is going to open on January 29th, ten A.M. Make sure you get there before, because the first hundred people are getting a free prize.
It is rumored that these first 100 people will get a card that allows them to get donuts for free for a whole entire year. These first 100 lucky winners will be set for the whole entire year.
The making process of the donuts will be visible from Schoenherr road for everyone to see. There will be glass windows that will make this possible.
"I am very excited," Junior Shelby Carlson said," to see this amazing donut making process happen with my very own eyes. It is going to be so insane!"
You will be able to see the donuts being glazed and fried by the employees.
There will be a live radio broadcast, and many other activities as well during the grand opening.
Krispy Kreme is considering doing a camp-out the night before. It is unconfirmed as of right now. The campout will be held outside of Krispy Kreme and everyone will be waiting in line over night. These plans are not confirmed yet.
This project was supposed to be completed during November 2018.
"There was no specific reason," Mayor Thom Dionne said, "that was afforded to us as to why the date was pushed back."
There are many different fan favorites of donuts. There are so many different flavors fit for everyone.  There are even holiday specials like christmas themed donuts, and even Valentines day themed donuts. Krispy Kreme has many different options.
My favorite donut flavor," Junior Dylan Daniels said, "is double chocolate".
There are also many other donut flavors like boston cream, original glazed, chocolate and strawberry sprinkle. These are fan favorites and are highly recommended. If you want to see all the other flavors of donuts go visit Krispy Kreme yourself.
Daddy's Donuts is going to be a big competitor with a new Krispy Kreme in town. But, keep in mind these are two different stores. Daddy's donuts has more customizable options, but Krispy Kreme goes back to the origins of donut making. Many people enjoy Krispy Kreme, it was founded July 13, 1937.
UPDATED 1/25:
While you can still taste Krispy Kreme's classics, this new location will also have some new perks.
This location is the first Krispy Kreme in the world to have the option to customize donuts, ice cream, and milkshakes. Krispy Kreme is starting these new menu options at the Utica location and many excited to taste test these items.