New Krispy Kreme to be unveiled in Utica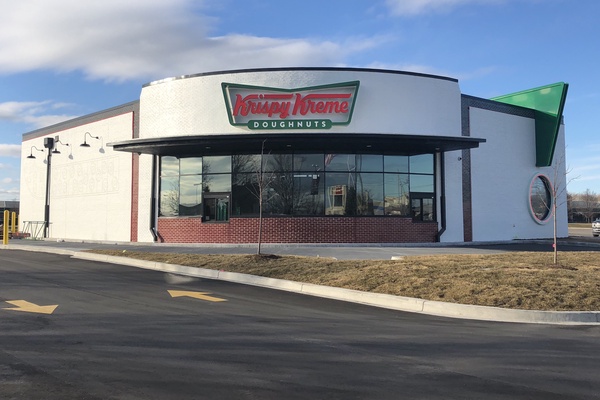 The anticipation of the original glazed doughnut is finally over. After months of construction, Krispy Kreme, the popular doughnut chain will be set to open on Jan. 29. It will be located on the North side of M-59 off of Schoenherr.
The doughnut-making process can be viewed from the road. The architecture includes a wall of windows to watch while the treats are being created.
"I am very excited," junior Shelby Carlson said," to see this amazing doughnut making process happen in person is really cool."
There will be a live radio broadcast, and many other activities as well during the grand opening.
The completion date was pushed back from Nov. 2018 due to unknown causes.
"There was no specific reason," Mayor Thom Dionne said, "that was afforded to us as to why the date was pushed back."
This Krispy Kreme, however, will be a different taste from the other remaining locations in Michigan.
UPDATED 1/25:
While you can still taste Krispy Kreme's classics, this new location will also have some new perks.
This location is the first Krispy Kreme in the world to have the option to customize donuts, ice cream, and milkshakes. Krispy Kreme is starting these new menu options at the Utica location and many are excited to taste test these items.