Rapper 21 Savage left "numb" by ICE
Evan Gray, Online Editor & Business Manager
February 5, 2019
Many things are hidden by celebrities to not only save them, but to make them sound better. This is such a common thing in Hollywood that sometimes it's confusing to try and figure out what the truth is and what isn't.
"I love rap in general but I specifically really like 21 Savage," junior Shannon Nabozny said. "It's crazy he got arrested for something like this and not something more common in rappers."
Shéyaa Bin Abraham-Joseph, also known as '21 Savage' is an example of this. Ever since he came to stardom he told everyone he was raised in Atlanta, Georgia and everyone believed him because it was just a very believable thing. Now the tides have turned, because right when February started, ICE (U.S. Immigration and Customs Enforcement) arrested him for being an illegal immigrant for over fourteen years.
"I didn't understand why he got arrested," senior Cassandra Johannes said. "It still really makes me confused but it sucks because I really like his music."
It turned out that the "Atlanta" rapper was actually born in the United Kingdom, specifically in East London. Though he was brought to the United States at a young age, he is still labeled as an illegal immigrant because he was never registered as a citizen in his roughly fourteen years of living in the US.
Due to this shocking news many people started to make jokes (like the one pictured above). These jokes have been taking all forms of social media by storm.
"21 Savage has been a meme ever since he first became famous," sophomore Joshua Miller said. "Starting way back when there was a meme about the tattoo on his forehead. He has been one of the most clowned on rappers of our young generation."
This story is getting a lot of media coverage due to how much of an uproar it caused on apps like Twitter and Instagram. The topic has been trending for days and half of it is real media coverage while the other half is just users online making jokes about the rapper lying about his upbringing.
"I've listened to 21 savage since he did his XXL freestyle in 2016," junior Zachery Cordero said. "And I've always really enjoyed his music. It's not weird that he was born in a different country, because who cares, but it just sucks that he could be deported because of his parents moving him at such a young age."
There are all kinds of rumors floating around all saying that the rapper is being deported back to his hometown of London, but nothing is confirmed. It's now a waiting game for the fans of this young rap artist to see where he will end up and just how serious this punishment could be. For now, they'll have to settle for all the 'memes' being made.
About the Writer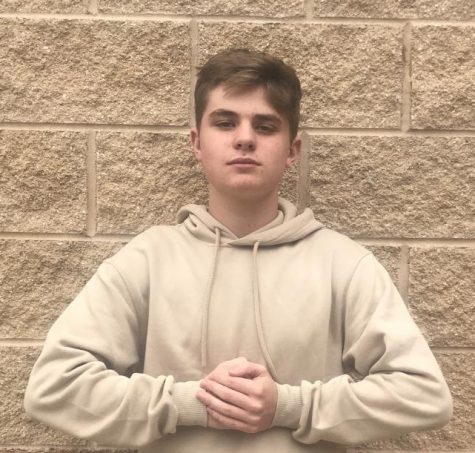 Evan Gray, Online Editor and Business Manager
Evan Gray is a Senior this year and this is his third year on staff. He loves newspaper so much because he is so good at it. He is also a huge football...