Dog found stabbed in Grant Park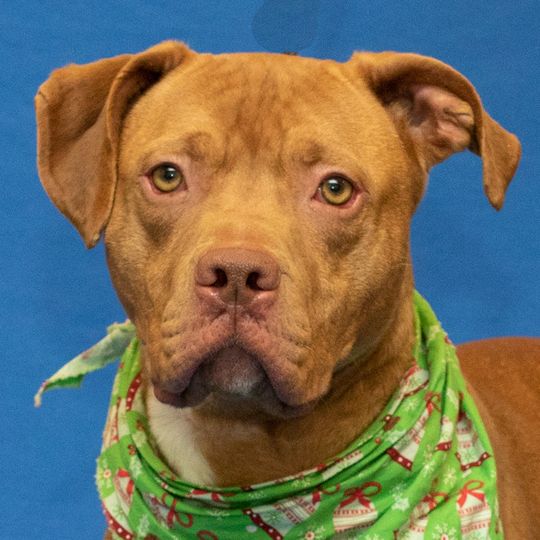 On Jan. 24, a recently adopted dog was found fatally stabbed in Grant Park in Utica, Michigan. The dog, a pit bull mix named Sterling, had only been adopted a month before from the Michigan Human Society.
The Michigan Humane Society quickly went to Facebook, where they said Sterling was "the victim of terrible abuse that resulted in death." Since the Michigan Humane Society posted about Sterling and the $3500 award for the murderer's arrest, the post has been shared over 8000 times. An uproar to find Sterling's murderer was quickly started.
The dog went missing on Jan. 23, and was found the next day by the Utica Police Department under a picnic table in the park. Sterling was found "violently abused" according to the Michigan Humane Society, and the Utica Police Department said that the "incident affected all the members of the police department and residents alike." After an almost week-long search, Utica Police arrested Alexander Gerth, a friend of the man who originally adopted the dog. The friend, who helped the police find Gerth, had adopted the dog for the suspect after he was denied by The Michigan Humane Society. Gerth was arraigned in court on Jan. 31.
"Gerth is being [charged] with animal cruelty and is being held at a 25o00 dollar bond,"  the Utica Police Department said at a press conference. "This terrible incident is in the hands of the court, [and] we feel strongly that all subjects involved are being held accountable."
Gerth also admitted to previously abusing Sterling multiple times before the fatal stabbing. He is being charged with counts of torturing and killing an animal. Gerth can possibly receive up to four years in jail if found guilty on both charges.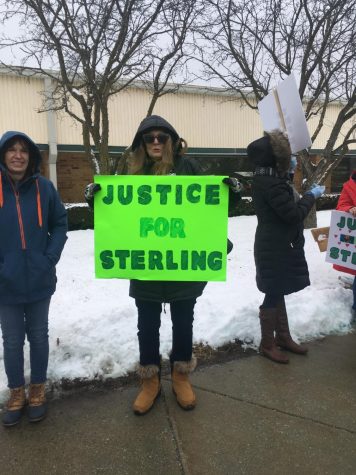 A candlelight vigil for Sterling was held on Sunday, Feb. 10, at 6 pm, in Grant Park. About 200 concerned citizens showed up at the event in order to mourn Sterling and advocate against animal cruelty. Utica mayor Thom Dionne was at the event to speak about the incident.
"Although Sterling died in a very cruel and inhumane manner, it has brought people together to create a dialog about animal cruelty, and the possibility on tougher laws for prosecutors to work with. Another element brought forth from this has been community involvement and awareness. People are talking," Dionne said. "People are on the lookout for suspicious activity and now carry the memory of Sterling with them when they advocate for their 4 legged friends. Make no mistake, this was a horrible incident which has caused a great stir of emotions of people that live in our city, and all around the region. If anything good can come from this, it would be that our community has come together to say, 'Stop animal cruelty. Be an advocate for those who have no voice.'"
On Monday, Feb. 11, Gerth had his first appearance in court at 41A District Court in Shelby Twp. Advocates for Sterling stood outside the courthouse, holding signs and boo-ing Gerth. His next court date is set for March 4.
Utica will also be hosting a charity event on June 29, that will "serve as a fundraiser, dog adoption day, and anti-cruelty awareness," according to Dionne.
"I am working with the Humane Society of Michigan,"  Dionne said. "This will be hosted at Grant Park in Sterling's honor."
Utica's city council also approved the purchase of two blue emergency phones at Grant Park, in order to stop anything like this from happening again. There will be a meeting concerning this topic at City Hall at 2;30pm, on Feb. 28.