Coming soon to theaters near you
With every new year, comes a plethora of new movies. Whether they're still in production or ready to be released, there's a crowd of people, both fans and critics, ready and waiting. This new year is no different, with over 65 highly anticipated films ready to hit the silver screen.
From superheroes to classic remakes, this year will have it all. With fans ready for the next installment of their favorite series, it's no wonder there is so much excitement surrounding Marvel's "Captain Marvel" and "Avengers: Endgame," as well as DC's "Shazam!" and "Wonder Woman 2." Whether it's the allure of super powers or the non-stop action of these movies, Marvel and DC fans alike are sure to enjoy all of the comic-adapted films coming out this year.
"I am so excited to see 'Avengers: Endgame,'" junior Lauren Kerr said. "I love how all of the Marvel movies are woven together. It keeps making me want to see all of the movies so I know all of the story."
Along with original movies, there are a number of sequels to praised films from the past. Some of these sequels, such as "Frozen 2" and "It: Chapter Two" come after years of work.
"I can't wait for 'It 2.' I really want to see how they are going to develop the plot and bring the characters back into the town itself," senior Mack Matheson said. "I can't wait for my questions from the first film to be answered. I feel like this movie will leave you on the edge of your seat."
Some movie-goers have been long-time followers of certain movie series, and are looking forward to new additions to their favorite sagas. One of these fans is junior Nevaeh Urban, an avid follower of the "How to Train Your Dragon" film series.
"I'm so excited for 'Hidden World.' All my money is going to be gone after it comes out", Urban said. "The previews are making me nervous, but I'm sure it'll be amazing. I just don't want this franchise to end."
Other upcoming films are based on critically acclaimed novels, such as "Five Feet Apart" and "Little Women." Movie adaptations of books have become popular in recent years since the success of the "Twilight" and "The Hunger Games" series. Fans of these books are looking forward to seeing their favorite stories adapted for the silver screen.
"I'm super excited for 'Five Feet Apart,' because I read the book," senior Olivia Fuhrman said. "It has a great plot and I'm really excited for it to be on the big screen."
Horror fanatics, have no fear. With movies like "It: Chapter Two," "Us" and "Conjuring 3," fans of nerve-wracking films should be ready for some intense thrillers and scares.
"Conjuring 3 is going to be fun to see because it's going to be spooky," senior Delaney Hageman said. "The scares from the other movies got better as they developed and I'm excited to see how they'll be in this movie. I'm also excited for the plot and how they'll adapt it to the true story plot line."
No matter what genre of film you prefer, 2019 is sure to satisfy your movie-going needs. Make sure you grab your popcorn and make your way to a theater to see your favorites.
About the Writer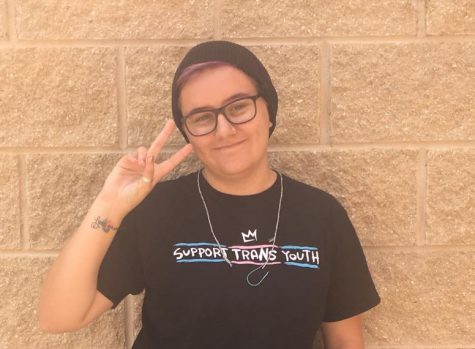 Parker Hopkins, Digital Editor-in-Chief
Parker Hopkins is a senior and this is their third year on the Arrow staff. When they aren't working on the newspaper, they spend a majority of their time...