Dancing through nationals
Years of hard work and dedication in the dance studio has gotten the girls on the varsity dance team to where they are today.
Months of intense and grueling practices have given the girls a chance to compete in one of the most competitive high school dance competitions in the nation.
"This year's team has a wide variety in skill and talent," senior dance captain Addison Guitar said, "which really helps our dances stand out from other teams."
For the second year in a row, Utica's dance team has made their way down to Orlando, Florida to perform their jazz and pom routines at the Universal Dance Association (UDA)'s National Dance Team Championship (NDTC).
This year, the girls placed eighth for their jazz routine and twelfth for their pom routine.
"We are very thankful that we had the opportunity to compete at nationals again this year," senior dance captain Julia Meguid said.
The ladies did not get to nationals based on luck, they earned their spot all based on merit. It took a lot of serious training to prepare for the championship."
"We did weekly workouts to make sure we stayed in shape all throughout the season," Guitar said, "that way we were able to perform each dance with lots of energy."
The team also accredits a lot of their success to the relationships and bonds that were built between all of the girls throughout the season.
"We are closer than ever," senior dance captain Madalyn Dishman said. "I think that's been really beneficial for our team."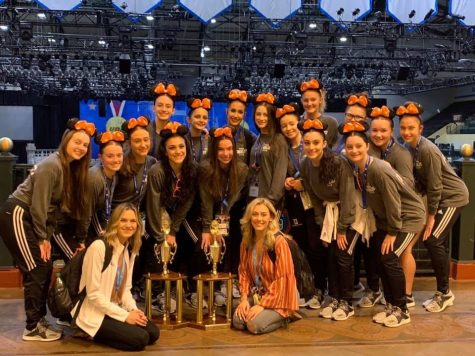 In order to qualify for nationals, the dance team had to attend a UDA camp where they performed a "home" routine. The dance that qualified them was their contemporary-jazz routine to "Whatever it Takes" by Imagine Dragons.
"Throughout the year," Meguid said, "we used every opportunity we could to perform the dances we used at nationals."
For any athlete, it be can agreed that competition can be a little nerve-wracking, especially when you are among some of the best teams in the nation. Despite the fierce competitors, the team never let that slow them down.
"We've really stayed focused on us and haven't worried about outside sources," Dishman said. "It's so easy to get wrapped up in the atmosphere and worry about the other teams."
After long days of dancing, the team also had the opportunity to go to the Disney parks.
"On Sunday after we competed, we went to Magic Kingdom," sophomore Jenna Buss said. "It was only open for the dancers, so we stayed until two in the morning."
Last year the team made it to nationals for the first time in about ten years, and the girls were ecstatic to be back in Florida.
"It's hard to explain how emotional we felt having both dances make it to finals," Buss said. "Next year I hope both of our dances make it to finals and we place even higher than this year."
About the Writer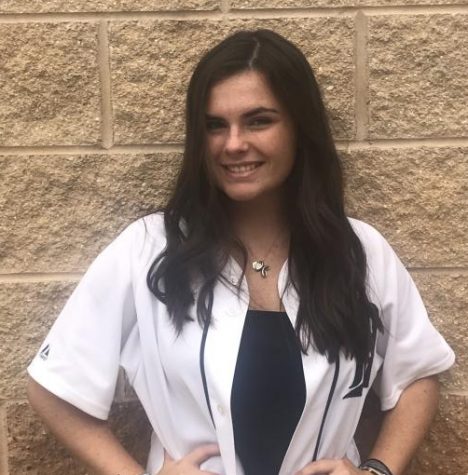 Mackenzie Malone, Social Media Editor
This is Mackenzie's second year on the UHS Arrow staff. This year she is excited to be the social media editor and write even more stories than she did...