Spring sport tryouts
As the last of the school year approaches, the frigid weather gradually reaches an end, signaling the arrival of spring. In all of what the season of spring entails, for some, the weather transition remains as a glimpse of certain sports springing into action. Prior to the start of official practices, tryouts begin taking place in light of the upcoming sports season.
Tryouts for the spring sports season are in place for the sports of girls soccer, boys golf, girls tennis, baseball, softball, lacrosse, and track and field. The season's beginning takes place mid-March.
In preparation for the actual day of tryouts, some athletes prepare throughout the day. Maintaining personal health becomes of an importance to some as it helps improve performance.
"I make sure I get a good nights rest and have balanced meals throughout the day," senior Lindsey Michol said. "Then I take a nap after school so i'm ready and energized."
Off-season activities are offered to many sports to better the athlete's abilities prior to the season itself. One that participates in an upcoming sport is likely to devote a portion of time preparing on behalf of such activity. As tryouts look to be an event of evaluation, athletes tend to ready themselves beforehand.
For some sports, not all athletes are requested to participate in off season events and in that, it is said that the amount of participants looks to be unknown until the day of tryouts. Boys golf is a sport that does not have team set to the tee before tryouts, however, it is said that the team's potential looks to be assuring.
"We had a very good turn out at tryouts," junior Mitchell Ramsey said. "We kept a full team and this upcoming season is looking pretty promising."
Tryouts can bring excitement as a new season provides new opportunities as well as a chance to get outside. Getting into the swing of a sometimes chaotic schedule is not always easy but it gives some individuals something to look forward to. Baseball being one sport to take place outdoors, players look forward to being active in fresh air.
"I'm excited and ready to go," senior Jacob Hutson said. "It's nice to finally get outside with the whole team and be able to practice and prepare with everyone."
As tryouts for the spring sport season note the beginning of the end, all athletes work hard to earn a place on the team and present their talents leading up to the last.
About the Writer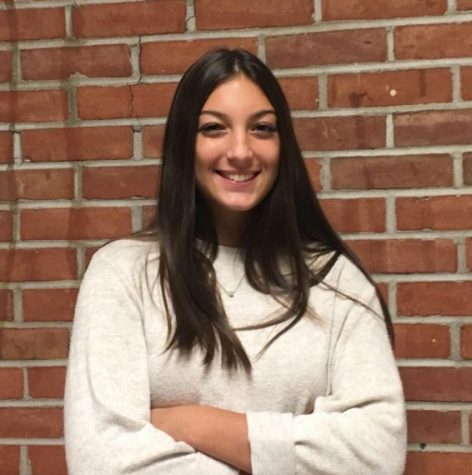 Alyssa Ali, Guest reporter
As of the 2018-19 school year, Alyssa is attending Utica High School as a senior. She is a proud member of National Honor Society as well as a sideline...