'Apex Legends' battle royale overtakes 'Fortnite'
According to Merriam-Webster dictionary, the definition of battle royale is a fight participated by two or more combatants especially when the last fighter is declared winner.
One of the newest battle royale game is Apex Legends and it's taking players by storm. Many players are downloading this game but people are having mixed reviews. Apex Legends is a 60 player battle royale with teams of only three people. It is based on a futuristic world in another game called Titan Fall. Apex Legends had people rushing in to play with over 25 million players on the first week.
"I love [Apex Legends]. It's new, free, different, and it's fun," senior Collin Fox said. "Especially compared to other battle royale games like Fortnite or Realm Royale."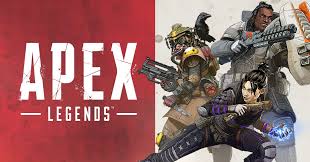 What sets Apex Legends apart from other battle royale games is that it's class based, and that means you get to pick a character with a certain ability to change the way the game is played. Many other battle royale games don't have classes, just items to pick up throughout the game.
"I like Apex Legends because it is a different kind of battle royale," sophomore Joseph Daley said "In the sense that it's class based and different."
Although it has had over 25 million downloads in the first few weeks, not everyone thinks that "Apex Legends" is better than other battle royale games.
"Fortnite is better because it's more fast-pace and it takes more strategy," sophomore Joshua Miller said. "You can build, get to fight other people in different situations, and it doesn't have one overpowered character."
In "Apex Legends" players have a communication system that has a saying and a voice for almost each call out, in the game it's called pinging. Players can mark an item and it will say the item's name. Many players like this feature and it sets Apex Legends apart from other battle royale games.
"Apex is a team based game," sophomore Aiden Ketchum said. "You have to rely on your teammates to help you with their certain character's ability."
Apex Legends is one of the first video games to have confirmed LGBT characters; Gibraltar and Bloodhound. Because of this, many other games are starting to follow this and add LGBT characters.
Even though many games that come out with a quick release and have a high spike of players slow down quick, but Apex Legends has been managing to keep up the numbers. The statistics for it show this because they have had over 7 million concurrent players ever since launch.
About the Writer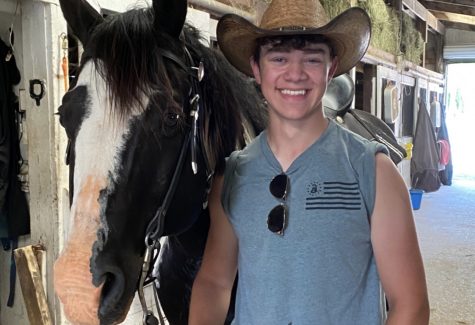 Raymond Altmann, Managing Editor
Raymond Altmann is a senior at Utica High School. This is his second year on the Arrow staff. He is usually busy working at his barn or with his horses,...