'Rocketman' launches into theaters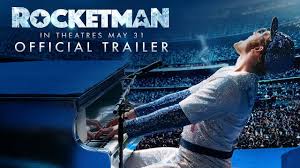 Elton John is classic rock celebrity. "Rocketman" is going to be a movie about John's rise to stardom and all the challenges he went threw getting to where he is now.
"Rocketman" is being directed by Dexter Fletcher who was also on the production team of "Bohemian Rhapsody". John is credited for making such popular songs such as "Don't go breaking my heart", "Your song", and "Rocketman".
"I really like Elton John," sophomore Olivia Nordin said. "He revolutionized the rock industry by being different, and I'm happy a movie is being made showing his life story."
"Rocketman" is set to be released May 31st. It is planned to be coming to all theaters in the US. The actor playing John is Taron Egerton, a British actor who got the role due to his resemblance to John and acting skills.
"I dont think this movie should cover Elton Johns life," sophomore Joseph Pielack said. "I feel like the movie should cover more of Elton Johns reasons for making his music instead of covering his life."
The movie will focus specifically on John's life and his struggles with many different things, including him coming out as gay and the controversies that came along with his life.
"I grew up on listening to Elton John," sophomore Joshua Miller said. "I'm so excited to see how his life was because not many people know about the singer behind the music."
Others have shown a great deal of wanting the life of him to be shown but also with the way he made his songs. John is assisting in the production of the  movie to make sure all the parts are filed and is to the truth about his life.