Dancing into a new season
As one season ends, another begins. The Utica Varsity Dance Team finished off their past season on Wednesday, Mar. 20 at their end of the season banquet. Now, the dance team is working to make preparations for their upcoming tryouts.
"My favorite part about tryouts is learning the combinations and meeting the new people that are trying out this season," sophomore Jenna Buss said.
The dance team will be holding tryouts the week of April 22 from 4:00 p.m. to 6:00 p.m. in the main gym. Participants will be learning both a pom and jazz routine along with being judged on their across the floor technique. Friday Apr. 26 will be the final auditions in which the judges and coaches will judge the participants on the routines that they learned throughout the week.
"My goal for the next season is to continue to grow the program and make a name for ourselves," junior Nina Andrianos said. "Also I want to have a very strong bond together as a team."
Last season, the team finished 8th in jazz and 12th in pom at nationals, while also having a successful regional season where they placed in the top three throughout.
"Last season we made monumental strides as a program, which allowed us to end the season on a high-note," coach Kaitlyn Droope said. "We are taking that same ambitious attitude and excitement into this upcoming season and are really looking forward to continuing to strive for excellence."
The dance team held a prep clinic Thursday, Apr. 11 to give participants a feel of what will be expected of them at tryouts.
"The prep clinic gave me a good idea of what the coaches are looking for and expecting this season," sophomore Taylor Waring said. "It showed me what I need to work on."
For any questions regarding tryout information, contact [email protected]
About the Writer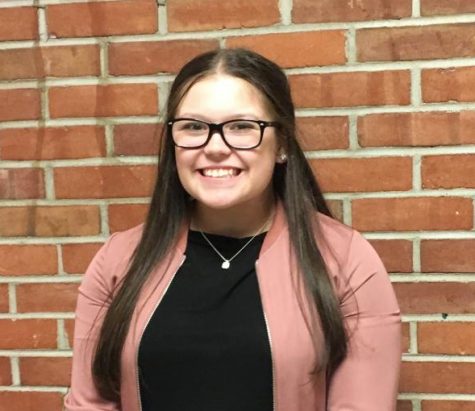 Colleen Roberts, Guest Reporter
Colleen is currently a senior at Utica and is in her first year as a part of the 205 crew. She is the captain of the varsity dance team and is a part of...