New testing deadline for AP courses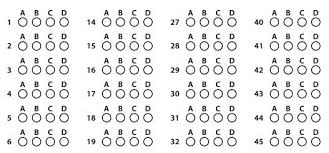 Students who have signed up for Advanced Placement testing in the spring were faced with a message that thousands of parents, students, teachers, and AP Coordinators are concerned about. The College Board is changing the AP exam ordering deadline to Mid-November.
"Nothing is finalized," counselor Kelly Bronski said, "But they are saying that changes will presumably happen."
Registering for AP testing used to be available for students in the spring, but College Board announced a change that could be concerning for students, who might be on the fence about signing up. In the past, registration began in December, and this year it ended March 26.
According to change.org, the new deadline most directly affects low income students, due to rising expenses. AP tests are at high-stakes, and having to register in November versus March could potentially bring troubling anxiety for unprepared students. At publication, the change.org petition had well over 100,000 signatures for their petition with a goal of 150,000. It is clear that many people are unsatisfied with the College Board's decision.
Another issue with the changes is the $40 late and cancellation fees, which makes it even more difficult for low income families to keep up. With these big changes, some students taking AP tests have lots to say.
"I think it's unfair that students will only get a month to decide whether or not they want to take any AP tests at the beginning of the school year," junior Anthony Barney said. "It doesn't give them enough time to think."
Regarding the possible new late and cancellation fees, there seems to be differing opinions.
"Students know what they're getting themselves into," Barney said. "If they're taking AP tests they should know of the precautions."
If these changes occur, it could be damaging toward the College Board's reputation, and to students' decision making.