New politics club begins
A new club is making its way into Utica High School's extra-curricular activities, known as politics club. This new club originated from teacher Steven Haley, when specific students began to express their enjoyment toward hearing both sides of a conflict.
"A politics club sounds like a good idea for kids to feel free to share their opinion on anything without having to feel scared or embarrassed about it," sophomore Gabriella Reeves said. "I hope it will talk about a bunch of different controversial things."
Politics club is centered around the discussion of political activities happening around the world and the acceptance of every view and opinion.
During the times this club meets, politics club plans to discuss world politics and give opinions, as well as receive them.
"I love that politics club is bringing two sides of an argument to meaningful conversation," principal Thomas Lietz said, "because it's important to have those conversations."
The addition of a politics club to Utica High School will allow students to share their opinions about politics and ask questions in order to become further aware of things going on within the government and world issues.
"I personally want to join politics club because I love discussing different views and opinions on the same topic," junior Nathan Cristoforo said. "I always feel smarter after I understand different viewpoints."
Politics club is an opportunity for students to learn and grow in the ways of politics, but also in the ways of lifelong skills. Students can learn skills that will be used throughout their whole lives by attending and participating in politics club.
"I hope this club encourages opposite perspectives and can create respectful dialogue between students," Lietz said. "You don't have to agree with an opinion to respect it."
About the Writer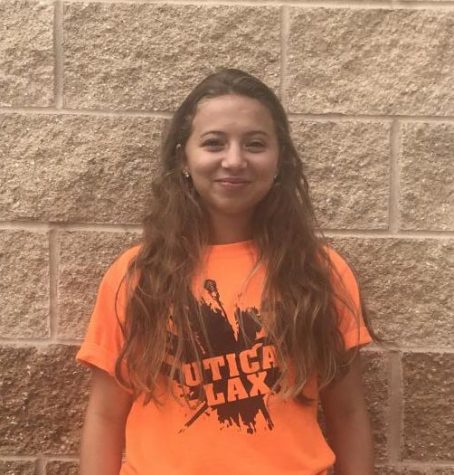 Talia Cesario, Editor
Talia Cesario is a 4'9'' junior with a bad habit of biting her nails. She runs on the Utica cross country team and enjoys listening to music, watching...