Gambling against the law
As students grow up and go through high school, they are exposed to many new activities and hobbies. Students become involved in sports, clubs, and work. Although all of these activities are positive, some activities can be negative.
Underage gambling is a problem most people don't know about. The truth is, we may be underage gambling without even knowing it. The legal gambling age in Michigan is 21 years old for casino gambling and 18 years old for pari-mutuel wagering. Examples of underage gambling include a March Madness bracket, playing poker at someone's house, and water wars.
Although these activities aren't viewed wrongly to many people, there are other ways underage gambling is looked down upon. One popular way students underage gamble is by placing sports bets. The legal age of placing sports bets is 18 years old.
"I know some of my friends who gamble underage," junior Ryan Fromm said. "It's actually quite a few people I know that do this."
Other methods of underage gambling includes using a bookie or lying about your personal information on an online betting website. There are many legal consequences of underage gambling. For example, fines ranging anywhere from $500 to $1000, six month suspension periods of one's driver license, and possible prison time are possibilities. The personal consequences are just as, if not more, devastating.
Sports betting and playing poker is a very common method of gambling when it comes to students.
"I don't view gambling as a negative thing," senior John Cousins said. "I use my knowledge on sports, which I have lots of, and make money off it."
According to The National Council of Problem Gambling, 15 percent of Americans gamble at least once every week. Gambling is a very risky activity as people can lose a high amount of money. Adding to the fact that students are underage and are involving themselves in a risky activity is another reason why gambling isn't a good idea.
"I think gambling is a very risky," senior Julia Meguid said. "Students should not participate in gambling, especially if they are underage, because that would be illegal.
Opinions differ when it comes to gambling, but one thing is for sure. Underage gambling is illegal.
About the Writer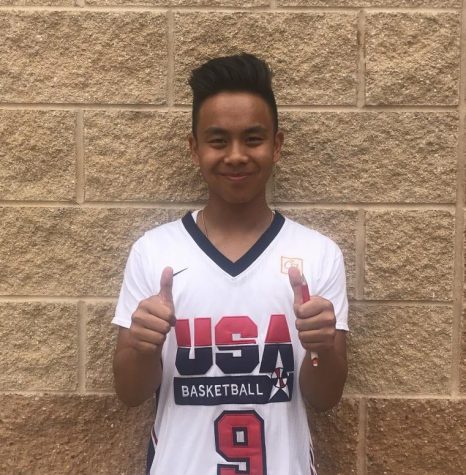 Jacob Joseph, Managing Editor
Jacob is currently a senior and is very ecstatic to be the Managing Editor, and a three-year newspaper staff member. He can't wait to be the heir to the...