Newspaper staff heads to MIPA
Tuesday morning, April 23rd students from yearbook, newspaper and journalism all piled onto a bus and drove out to downtown Lansing to attend MIPA awards.
"MIPA is awesome. I've gone twice a year for the past three years," senior Evan Gray said. "It has really shown me more about journalism and made me grow as an aspiring journalist overall."
MIPA is a press association for young journalists and high school students, who take part in the school newspaper or yearbook staff to submit their work to Michigan State University. MIPA is a program that recognizes "outstanding" journalism students in different high schools and some middle schools throughout the state.
"I was really proud of the awards brought home," principal Tom Lietz said. "It was awesome to see the students rewarded for their work."
This year our school brought home 71 individual awards. All of the students' hard work is proven to pay off in their writing classes letting students experiment and experience all different types of writing and work with so many different types of platforms such as making spark stories, online stories, newspaper columns, social media, Photoshop and formatting and editing.
"Winning an award at MIPA  gave me more ideas of to put into next years yearbook," junior Ashley Siluk said. "It helped me realize how big of an impact it has and makes me look forward to putting in more hard work."
Getting recognized for the hard work and hours is usually a beneficial thing for most people. MIPA gives students exposure to what the real journalism field is consisted of.
"I'm looking forward to MIPA next year," said sophomore Mackenzie Olmstead "especially because I will have more stories progressively improving my writing skills."
About the Writer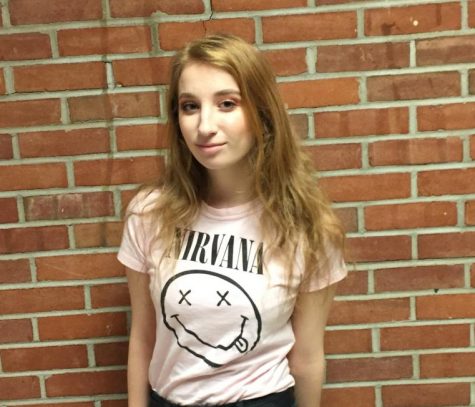 Mina Viviano, Reporter
Mina Viviano is a junior attending Utica. What she does in her spare time is work at McDonald's and go to school. When she is not working, she is with...