Seniors ride the wave of water wars
Hang on for a minute...we're trying to find some more stories you might like.
What's the Splash?

Over the years, Utica High has had a tradition of seniors soaking each other for fun. It's called water wars, and although it's not school-sponsored, it's an intense competition to be the last team standing.

The competition is set up off of the social media network, Twitter. This is where students will find their match-ups and see who is eliminated. Competitors just follow the Twitter page in order to see who got others out, and to be aware of the standings.

To eliminate an opponent, water of any sort must strike their body. Once this is complete, a picture or a video must be sent to the Twitter account to qualify as an elimination.

"

"I am a very competitive person and I don't like losing, especially when I'm going against people I am close with," senior Blake Lenzing said. I would love to win water wars. Our plan to win is to think like the others do.""

The game has evolved and developed over time to make it more fair and interesting. New rules have been introduced annually to modify it.

Seniors who wish to compete will group up into teams of five and elect a team captain. The team as a whole needs to pay an entry fee of $50 from the start, as well as a signed copy of all the rules. This is to ensure that all the rules are followed, which ultimately prevents any confusion or problems with these rules.

"It would've been impossible to include every single scenario in the rules," senior water wars administrator Jaclyn Duff said, "so we had to deal with a lot of the plays and make decisions as they happened."

The teams are set to compete in a bracket style elimination. Two teams are to face off for a week straight, and the winner advances to the next round, and then faces off with another winning team. The battles will continue until there are only two teams left and one is acclaimed as victorious, walking away with $230 per person.

"I'm a very competitive person and I don't like losing, especially when I'm going against people I'm close with," senior Blake Lenzing said. "I would love to win water wars. Our plan on winning, without giving out too much information, is to think like the other team and do things that they don't expect us to do."

Teams come up with a variety of different strategies and coordinate attacks, putting lots of thought into every decision. One slip-up, and the entire team could be compromised.

Although planning out these strategies can be a lot of fun, all the rules must be followed. For instance, no one is to be eliminated inside the school, church, work, and any other school event (like a baseball game, for example). It is unfair if someone is trying to go to church on a Sunday, and then they get soaked in their best clothes.

Rules are put in place due to the experiences of past years. There is a reason why a rule is a rule and there should not be any scrutiny over it.
As long as the game is played correctly, it should be fun for everyone and an experience that seniors will carry throughout the rest of their lives.

Soakin' Surprises

Imagine buckets worth of water being dumped onto someone in the name of war. This is not just any war, but it is the 2019 Utica High School water war.

The water wars event is an annual tradition of soaking opponents for a cash prize. Stealth, timing, and subtle stalking are all methods that can be used for victory.

Students will wait for hours outside of homes, work, or even stores to strike the opposition. Since school events and grounds are prohibited, teams

"

"I am scared to go places, and when I do, I am carrying a water gun," senior Lindsey Berg said. "It's a real inconvenience to go anywhere because I have to have protection.""

have to be creative with their attacks.

"My sister and I got there at 5:30 and left around 7:30," junior Celestina Marogi said. "We had a feeling he wouldn't come out and it's an inconvenience because I am not even involved in water wars."

The anticipation of getting soaked is enough to put some students on edge and ready for water to be coming their way at any time.

"I am scared to go places, and when I do I am carrying a water gun," senior Lindsey Berg said, "It's a real inconvenience to go anywhere because I have to have protection."

Students this year are becoming more and more competitive. The war is now involving the police and angry parents.

The wars were addressed by Principal Tom Lietz to the seniors and their parents at the mandatory senior meeting. This shocked parents and scared them into a protective-mode. Most parents do not want their kid to be stalked just so they could get hit with water.

Dangerous tactics have also been introduced in order to get an opponent out. Senior Alexa Reynolds was run off the road because her opponent was chasing her.

"The prize money is not worth getting in an accident and taking a life," Reynolds said. "I could have ruined my car because of how

reckless they were driving."

Water wars is meant to be fun, not dangerous, nor is it meant to involve the law. Rules are created for a reason, and they need to be followed to ensure the safety and fairness of the game.

Many juniors look forward to participating in the event next year, but due to the dangerous actions this year, the chance for a 20

20 water war is not looking so good to faculty.

Other students that refuse to participate in water wars do not enjoy the constant topic.

"I cannot stand water wars," junior Parker Hopkins said. "It gets in the way of after school activities, we have to act as a shield to transport seniors to their cars, and last year it interrupted our celebration dinners for theatre."

Water wars is about having a fun, safe experience. If water comes barreling out of nowhere while competing, it's definitely an interesting experience.
About the Writers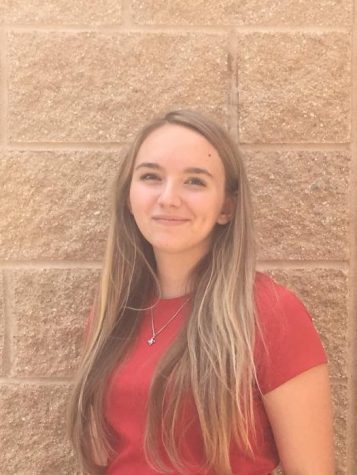 Haley Grooms, Print Editor-in-Chief
Haley Grooms is finishing off her senior year as the Editor-in-Chief of the print newspaper. This is her third and final year on staff, but hopes to make...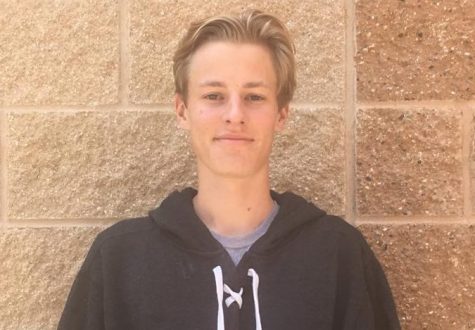 Cameron Smale, Managing Editor
Cameron Smale is a senior on the Arrow news team who likes to write opinion pieces. He is a captain of the swim team, as well as a member of the tennis...