Baseball trip to Florida is a 'Homerun'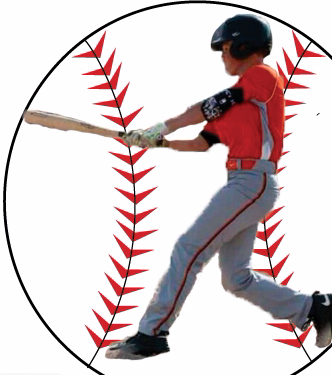 Spring break is a time for relaxation, hanging out with family and friends, and getting away from Michigan's cold weather. The baseball team went on their annual trip to Pensacola, Florida. Much like the professional baseball teams, this trip provides the spring training atmosphere. The baseball program took mostly varsity players, and a couple of freshman and junior varsity players, as well. This trip provided the ability for the players and the program to get closer, and improve their baseball skills.
"It was cool being with all of the guys, both young and old, and getting closer and being able to make bonds that will last through high school," senior Jacob Hutson said. "Not only did we tighten bonds that been established, we definitely grew closer not as a team, but as brothers."
The team was able to get away from the cold weather and enjoy the sunny forecasts of Florida. "My favorite part of the trip was being able to spend time with my friends in a place that wasn't as cold as Michigan." Hutson said. For a whole week the team was able to hangout at the beach, explore Florida, eat out together, and enjoy memories they will never forget.
"My favorite part was hanging out in people's rooms at night, especially room W1003," senior David Kavanaugh said. "I think we got closer because we spent a lot of time together as a team outside of baseball."
Spending a week away with your teammates can really help the team chemistry and morale.
"Team bonding with your is really important," principal Thomas Lietz said. "The trip will really help the baseball team get closer."
From March 29 to April 5, the team was able to improve their bond as a team but also improve their baseball skills as well. We were able to practice 4/5 days which totaled roughly 14 hours of practice time on field," Hutson said. "It prepared us going into league season and we were able to steal a lot of practice time that other teams were not."
The players were able to enjoy memories that they will never forget with their teammates. "My favorite moment on the trip was during a scrimmage," Hutson said. "I hit a lead off double then Sean Berg hit a home run to center field."
For some, their favorite moment was something really funny.
"My favorite moment was seeing Nick dancing on the outfield," Kavanaugh said. "It was my favorite moment because it was really funny and it just stuck out to me."
After the trip, many players were really excited about the upcoming season where they will work hard to achieve their goals.
"Once the trip was done, I was really excited to get the season underway," Tisch said. "I'm just really excited to play out my senior year and see what's in store for us."
The varsity baseball team is currently in the MAC blue and are looking to make a big statement for the upcoming season.
"Our goals for the season is to win our league and then win the district," Hutson said. "I'm most excited about playing with these guys. We have a great group and I believe we can win both our league and district."
Completing their goals won't be an easy task, and they are making sure they are doing the best possible job to complete their goals.
"We're going to make sure to always work hard, and never give up. Ups and downs happen with every team," Kavanaugh said. "We just have to make sure to stick together as brothers and face any challenge that come our way."