Painting their way into our hearts
Evan Gray, Online Editor & business manager
May 9, 2019
Art is a thing almost everyone sees every day. Some people see it casually, some people make it, and some people get inspired by it. The art class has been working on a mural in the hallway all year. It is located right outside the bathrooms located near the main office.
"Mr. Lietz found it on Facebook," senior Emmalee Kramer said, "and then we were each assigned a different colorful word to paint and put the whole mural together."
Students from National Art Honor Society (NAHS) were asked if they'd like to work on the mural, and many of them gladly agreed to.
"We got the idea from Mr. Lietz, and we thought it was really cool," teacher Jennifer Allore said. "We got all the NAHS students into it, and me and all the students are very happy with the outcome."
The mural has taken almost the entire school year to complete, due to an extended absence from Allore, along with students' brainstorming process, determining exactly what the mural should say.
"I was sent a similar mural by Mrs. Wright and I immediately sent it to the NAHS students," principal Thomas Lietz said. "I told them I wanted it Utica-themed, but other than that they had full creative freedom."
The mural's overall message is to be kind to people. Its goal and the artists' vision was to make it be an inspirational piece and many students agree that it did just that.
"Our inspiration for this piece was positivity," junior Sarah Lubien said. "The other students and I are very happy at how it turned out, and you can see all of our creativity in the paintings within the mural."
The mural is a colorful, inspirational piece with the goal to inspire anyone that reads it and give some people the moral boost that they might need or want.
About the Writer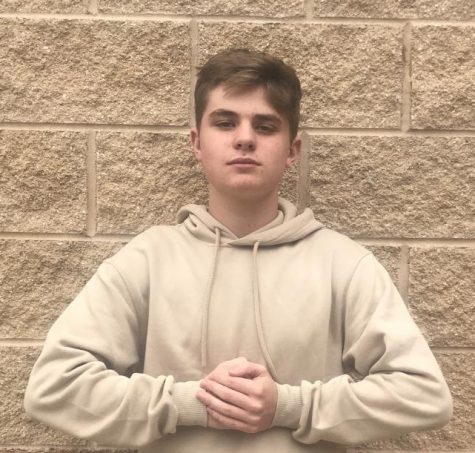 Evan Gray, Online Editor and Business Manager
Evan Gray is a Senior this year and this is his third year on staff. He loves newspaper so much because he is so good at it. He is also a huge football...