Krispy Kreme gives Utica a fresh, classic taste
The infamous original glazed doughnut has finally found a new home. Krispy Kreme, the doughnut giant and classic favorite, established a third store front in Utica. The doughnut chain surged thousands to come and taste the doughnuts and visit the modern, yet retro style interior. Being one of only three locations, students and teachers were thrilled to hear that Krispy Kreme would be less of a commute for irreplaceable doughnuts.
"I absolutely LOVE Krispy Kreme," junior Olivia Kurek said. "It's fresh, it's hot and it's glazed. It's closer to my house now too. God bless Vernon Rudolph and his delicious creations."
The new store includes fresh and creative options for customers to customize their orders. Milkshakes, doughnut sandwiches, and diverse flavors are all being trial ran specifically to the Utica location.
Krispy Kreme doughnuts are special due to the fact that they are created for all to see. There are 5 main steps for the doughnut-making process. First, the doughnut dough is cut and then dropped into hot oil. Second, they are flipped over after cooking on one side. Next, they are covered with Krispy Kreme's original glaze. Then finally, they are ready to be eaten. Look for the red 'Hot Light' to be on to watch the doughnut-making process unfold.
The new location's buzz has caused long waits and drive-through clutter. Some dedicated doughnut-goers have said to wait over an hour in line.
"They have good doughnuts," sophomore Olivia Nordin said, "but the wait wasn't under a half-hour."
Krispy Kreme has become a success in Utica and students are very happy for the new addition to stay.
About the Contributors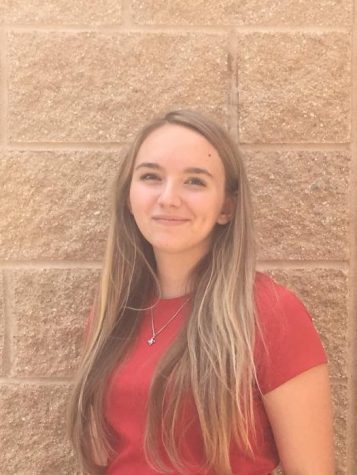 Haley Grooms, Print Editor-in-Chief
Haley Grooms is finishing off her senior year as the Editor-in-Chief of the print newspaper. This is her third and final year on staff, but hopes to make...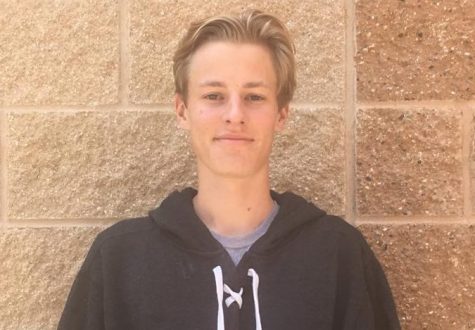 Cameron Smale, Managing Editor
Cameron Smale is a senior on the Arrow news team who likes to write opinion pieces. He is a captain of the swim team, as well as a member of the tennis...