Here's the sitch on the new 'Kim Possible' movie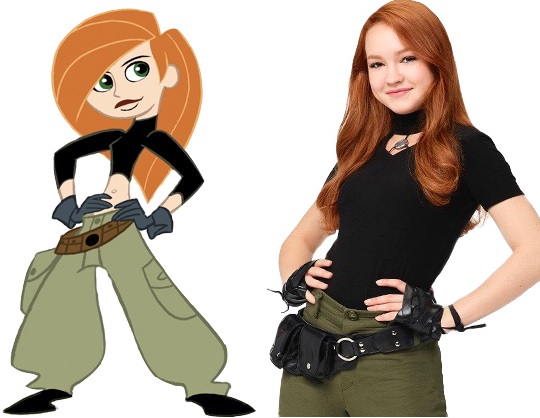 It is well known that the transformation of cartoon television shows turned into live action movies has had a rather negative reaction from most people, especially ones like classic Disney Channel shows. The mid-2000s TV series "Kim Possible" has just recently been remastered into a film that portrays your basic average high school girl that is there to simply save the world.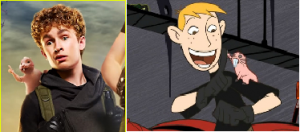 While Kim Possible and her best friend Ron Stoppable enter their first year of high school, they seem to have to face more problems than just saving the world. As Kim is struggling to balance being the best at everything she does and dealing with getting comfortable at a whole new school, she meets her new best friend Athena. It was interesting to see how they portrayed high school very well, unlike in other movies where high school is made out to be a place where lower class-men get shoved into lockers and food fights take place everyday in the cafeteria.
Kim's new best friend Athena soon seems to show her up by out shining Kim in almost every way, even in crime-fighting. This soon shakes Kim up and strikes her with feelings of envy and insecurity, making her feel that she has to prove that she is the best at everything.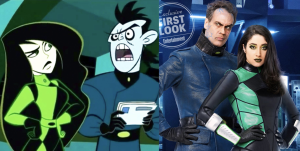 Although the movie by itself is very similar to the TV show most of us grew up watching, it does also have its differences when it comes to certain aspects. For instance, Athena is a character that was never introduced in the 2000s hit TV show, but made her way into being one of the main characters in the movie. Athena's roll as Kim's best friend took some time to get used to because of the fact that it has always been Kim Possible and Ron Stoppable against the world. I cannot say that I completely enjoyed Athena's character, I can say that it was entertaining to watch a brand new character transform into a main roll.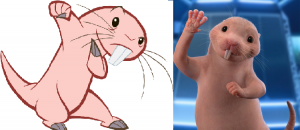 As the movie progresses, we run into non other than Dr. Drakken and Shego, two of Kim Possible's enemies who made their way from premiering in the hit TV show to now being apart of the new film. Dr. Drakken and Shego are known to do anything in their power to take Kim Possible down and to defeat her once and for all. The two evil villains want to make sure that they dim whatever light lies within Kim so that they can dominate the world without having Kim to stop them. The film has an unexpected twist when it is found out that Athena, Kim Possible's "best friend" is actually and advanced android that is powered by Dr. Drakken in order for Athena to get close to Kim and slowly break Kim down and to steal her spark.
Even though the special effects in the movie are slightly over dramatic and some what corny, they do in fact do the TV show justice when comparing them to the cartoon aspect.

One thing that i admired was the fact that Disney glorified such a powerful female role who was comfortable with herself. Despite the fact that Kim faced many obstacles such as saving the world and starting a new lifestyle, she managed to take them on without a doubt in her mind that these obstacles could be over come.
The film is a great deal of fun bringing action and real life situations into play. It could be easily argued that the movie did not exceed many viewers expectations but when it comes to re-creating a classic TV show into a movie, we may never know what the out come may be.