KnowResolve to visit next week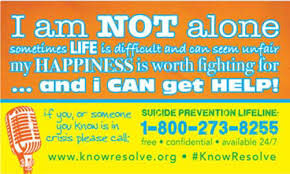 Hang on for a minute...we're trying to find some more stories you might like.
On Tuesday, Oct. 1, the non-profit KnowResolve will be visiting to give sophomores and seniors a presentation for their campaign, "Break a Secret, Save a Life."
Dennis Liegghio will be conducting these presentations, which will focus on mental health, suicide, and his own personal story on these matters. Topics that will be covered are facts and myths about suicide, risk factors and warning sides for suicide, available resources, and tips for coping with emotional distress.
Everyone must attend, but if parents wish to have their student opt-out, they must print out a form sent via email, and have their child return it to their school counselor.