September is Suicide Awareness Month
From Sept. 1 to Sept. 30 is National Suicide Prevention Awareness Month. This time is often used to share resources and stories to help other survivors and affected persons. Suicide Prevention Awareness Month provides a dedicated time to come together with collective passion and strength around a difficult topic.  
"It can save people's lives," junior Timothy Cullity said. "It can help people who are suffering with depression, anxiety, and other things that could potentially harm someone." 
According to asfp.org, in 2017 suicide was the tenth leading cause of death in the United States. There was also an average of 129 per day. 
"It helps people become aware of what others are going through," Cullity said. "It shows them how to act in a way that won't hurt others, and how bullying effects their heath in even worse ways." 
Allowing others to feel like they have a voice within their experiences is always an important step in helping them receive the help that they need, according to sprc.org. 
"Checking in with people is important year–round, and if you have concerns, you should confront them and make sure they're alright. And if they do need help, be there for them and make sure they get the help they need," 2019 alumnus Brooklyn Sral said. "And without proper knowledge of the signs, you would never be able to tell if one of your friends or family members is considering suicide." 
About the Writer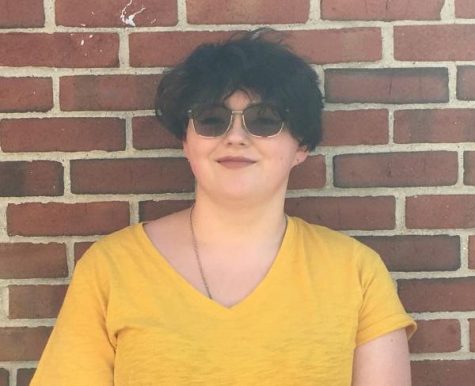 Davan Palmer, Online Reporter
Davan Palmer is a junior in her first year of journalism. She enjoys listening to music, drawing, and working. She is a part of the International Thespian...