Teachers attend Nashville conference
Over the last week, part of Utica staff participated in an academy conference in Tennessee. A few Utica teachers including principal Tom Leitz went to Nashville to learn about a new academy program showcasing  academies and how these programs will improve schools and learning for students in the future.
"An academy is a school inside of a school, and they have businesses sponsor them and they give kids an opportunity to choose a career or major that they want to focus on," teacher Bryant Sebastian said. "All their classes would all revolve around the career path they chose, and prepares them for that career as soon as they graduate high school. Then those businesses would then have job opportunities or pay their college tuition for them."
Many teachers agree that this model would be highly effective, and that it would benefit students in all career paths.
"I think it's awesome that the kids would be able to know what they wanna do and have jobs." Sebastian said, "and opportunities lined up for them prior to leaving high school."
Teacher everywhere gathered to design a model that would be different from the teaching students have always been used to. They hope to improve learning experiences and help students in making landmark decisions such as choosing their career path, and starting a job straight out of high school.
"Yeah absolutely, I think if it's done correctly it could have some tremendous positive impacts for sure," teacher Sarah Miller said.
It's hoped that the model is applied as soon as possible, but many are not sure how it will fit into our local district.
About the Writer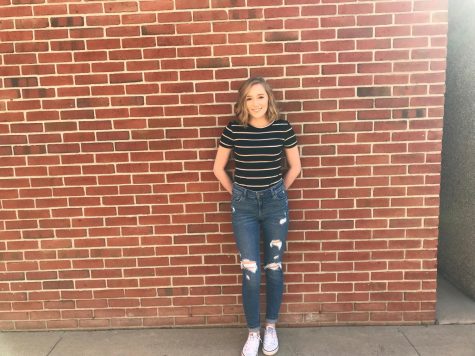 Jennifer Vaida, Online Reporter
Jennifer is a junior at Utica High School. She is starting her first year of journalism. Jennifer enjoys reading, listening to music and drawing when she...