Recycling uniforms
Most of the athletic groups at Utica use and reuse the same uniforms as previous teams the year. Most people don't even notice, but have you ever wondered why the school chooses to reuse the Uniforms?
"The price of a set of uniforms is very costly and the district would not be able to afford to buy new uniforms each year for every team," athletic director Karyn Holmes said.
The school decided that the cost of getting new uniforms each year would not be cost efficient.
But after a few years the uniforms tend to get old and need to be replaced.
"Varsity teams can request for a set of new uniforms approximately every 3-5 years," Holmes said. "The uniforms are only used for games and are only worn 10-15 times a season if you have both home and away uniforms so they are not worn out after a single season"
Some students may be worried about the hygiene of the uniforms if they're reused over the years.
"The uniforms are turned in at the end of each season washed." Holmes said.
Athletes are in charge of washing their uniforms prior to turning the in at. This helps ensure the uniforms are ready for the next season.
The main factor behind the shared uniforms is the total cost at the end of the year.
"A set of uniforms can cost anywhere between $1500.00- $3500.00 depending on the sport and the quantity ordered" Holmes said, "Larger teams like track needs more uniforms because of the number of participants as opposed to volleyball for example. But some uniforms just are more costly based on the vendors and the material of the uniform."
About the Writer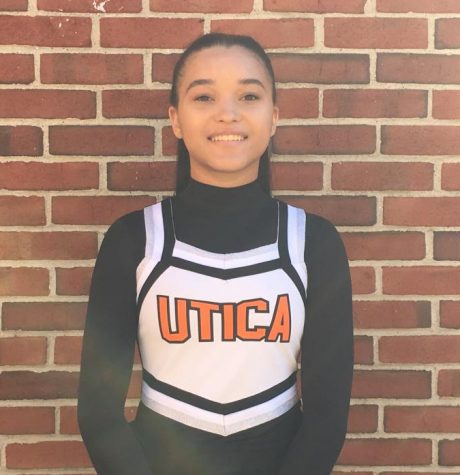 Allie Massey, Online Reporter
Allie Massey is a sophomore at Utica High School and this is her first year in journalism . She took journalism this year because she has always had an...