Gifts from Student Council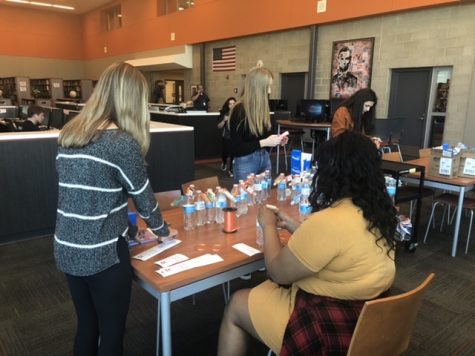 As an unexpected and kind gesture, student council decided to make gifts for the teachers to give to them at parent teacher conferences. The members of student council wanted to show the teachers of Utica how they appreciate all the work they for the students and the school.
So what inspired this act of kindness?
"We just really wanted to show the teachers at the school that we appreciate the hard work they do," sophomore Nicolette Farnese said."To show appreciation for our teachers we decided to make them some gifts," senior Ryan John said. "We saw this little thing on Pinterest and we fell in love with it."
What went into this gifts? "The gifts consist of hand sanitizer, water, and just sort of of things they can use at conferences and after," John said.
The students worked really hard on these gifts for our amazing teachers at Utica.