'The Office' is moving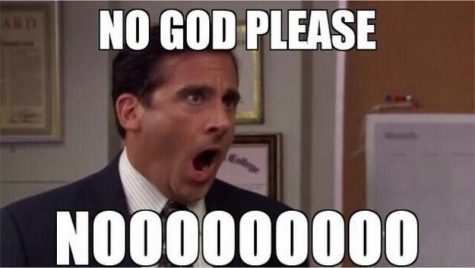 "The Office" is the most watched TV show on Netflix, even surpassing "Friends" in terms of views.
In June 2019, NBC decided to take "The Office" off of Netflix and move it to NBC's new streaming platform in January 2021.
Many "Office" fans were shocked and upset when they heard the news. Netflix was willing to pay 90 million dollars to keep "The Office," but NBC topped that offer at a whopping 100 million dollars for the rights.
"It's very sad to see 'The Office' leave Netflix," sophomore Ethan Smale said, "but I'm chill because I'll just pay for NBC's new streaming service when it comes out."
Others don't have the option to view the show on different services.
"I'm very sad to hear that 'The Office' is leaving Netflix," sophomore Piper Halbhuber. "It's is the only show that I watch on Netflix."
NBC's new streaming service will officially be launched in 2020 with a cost of 12 dollars a month and will ads.
"I'm very sad that the office is leaving Netflix," sophomore Alexis Daniels said. "Dwight Schrute was always my favorite member of the show, and I will miss watching him on Netflix."