Haunted places to visit in Michigan
If you find interest in paranormal topics, then it's likely that you've already heard of the most famous haunted locations. Some well-known places with supposed paranormal activity include The Whaley House in San Diego, Calif., The Stanley Hotel in Estes Park, Colo., or The East Martello Fort in Key West, Fla. But, what about haunted places in Michigan?
Two months ago, on Oct. 1, WXYZ Detroit posted a news story listing the top ten most haunted cities in Michigan. According to paranormal researcher John E.L. Tenney, Detroit, Traverse City, Grayling, Kalamazoo, Ann Arbor, Troy, Hamtramck, Flint, Novi, and Mt. Clemens have the most paranormal activity. The David Whitney House and the Northern Michigan Asylum are the top two most haunted places to visit in our home state.
The David Whitney House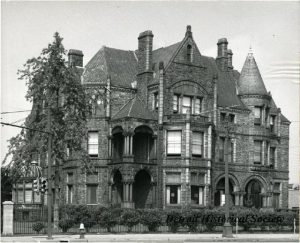 In Detroit, one of the most commonly reported areas is The David Whitney House. This house is a historic mansion from 1890 located at 4421 Woodward Avenue in Midtown Detroit. The Whitney was restored in 1986 and is now used as a restaurant. When the mansion was being renovated, there were rumors of supernatural activity happening on all three floors.
David Whitney Jr. and his wife's death in the house sparked the idea that there could potentially be paranormal incidents. Supposedly, the elevator often moves by itself and even staff members have noticed some otherworldly things happening.
One night while closing, an employee saw an older man peering out of the second floor dining room window, but after they politely asked the gentleman to leave, he didn't walk out, he vanished into thin air.
Other reports include the sounds of utensils and plates being put away and table settings being completely changed all on their own.
According to the Whitney's director of operations, David Duey, they have an investigator by the name of Mark who researches the paranormal activity.
"Employees at the Whitney have experienced many supernatural things," Mark said, "whether it's being touched, hearing whispers in their ears, or seeing shadows move from room to room."
The David Whitney House is a well-known building to Detroit and is also nationally registered as a historic place—meaning it must be preserved. People may visit for the interesting history, the exquisite architecture and gardens, and the food, but they especially visit for the thrill of the haunt.
Northern Michigan Asylum and the Hippie Tree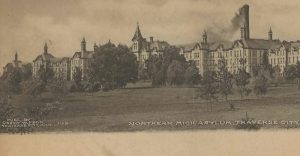 Next, in Traverse City, there's the Northern Michigan Asylum. The asylum was built in 1885 due to overcrowding issues at Kalamazoo and Pontiac hospitals. It was run by Dr. James Decker Munson, who believed that beauty could be used as a form of therapy. He thought that if patients were surrounded by a peaceful and beautiful area that their sicknesses would go away easier and quicker—however, that was not the case.
In the 1930's the hospital was the most successful. The asylum was originally created to take care of patients with mental disabilities, but soon it was only being used for outbreaks like polio, influenza and tuberculosis.
In 1989 it was closed because it was no longer needed. It was then abandoned. People snuck onto the property often. There was graffiti in the buildings and also in the underground tunnels used to transport patients from different sections of the hospital.
"When I was in high school, I had to do a film project about it," Erin Halbhuber said. "There was graffiti and my group members and I walked through the tunnels."
When buildings were being redesigned in 2000, construction workers said they saw ghostly figures on the grounds and many did not return to work because they were so scared.
The Northern Michigan Asylum is now called "The Village," and all the buildings have been renovated into shops, restaurants, and other services.
On the grounds of The Village there still lies the Hippie Tree—also known as the portal to Hell.
About the Writer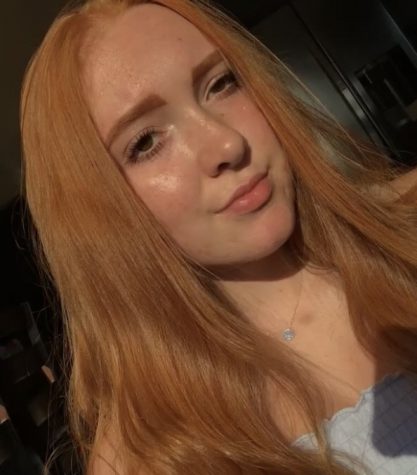 Aspen Halbhuber, Social Media Editor
This is Aspen's last year at Utica High School. She doesn't know exactly what she wants to do for college yet, but she knows she wants to go into business...