Arrow news, Warrior yearbook staffs travel to DC for convention
During the last week of November, members of the Arrow news, print and online, and Warrior yearbook staffs visited Washington, DC for the JEA's National Journalism Convention. In addition to attending learning sessions led by professional journalists, the group toured the Newseum, FBI headquarters, White House, and US Capitol.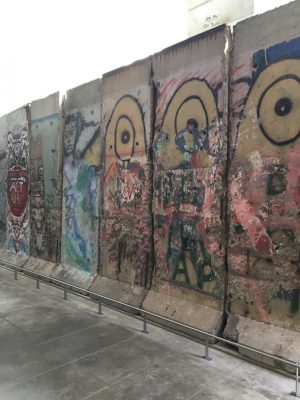 The Newseum will be closing its doors this year, and the group was excited to see the provoking exhibits. The exhibits promote the evolution of the First Amendment rights given to all American citizens. There are over 15 galleries in the museum, but the most eye-catching one for the news and yearbook crew was the Berlin Wall gallery, featuring a 12-foot high concrete section of the wall.
Mary Beth Tinker is known for her role in Tinker V. Des Moines, an independent school district Supreme Court case in 1969. This led to public school students' freedom of speech rights to be protected. Tinker was almost suspended for wearing a black arm band which protested the Vietnam War. The court ruled that students do not give up their rights by entering into a school building.
"My favorite part of the Newseum was how they showed real life artifacts," senior Dominic Lount said. "I also liked how they showed the way different news stations covered those events that happened a while ago. My favorite artifact that we saw was the Berlin Wall."
Another favorite tour of the trip was the FBI Headquarters.
"They showed us real tactics and showed us actual gear that the FBI uses," senior Cameron Smale said. "We also got to see different equipment like cameras, and uniforms for the bomb squad, and Hostage Rescue Team. They also showed us how to even join the FBI."
The group also found time to tour the US Capital and National Library. They viewed historical figures like a statue of Rosa Parks, and Hamilton.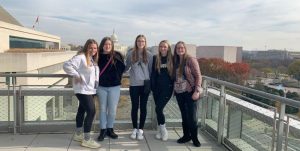 According to the students on the trip, the White House tour was disappointing, as it was very short and not as impressive as the other tours.
"The White House tour was very crowded and we could not take many pictures while we were there," senior Lauren Kerr said. "There were themed rooms like the blue room and red room."
To get around, students used the subway instead of driving, and even took a trolley ride around town to get to see monuments by moonlight.
"It was extremely busy," adviser Stacy Smale said, "but well worth it."
About the Contributors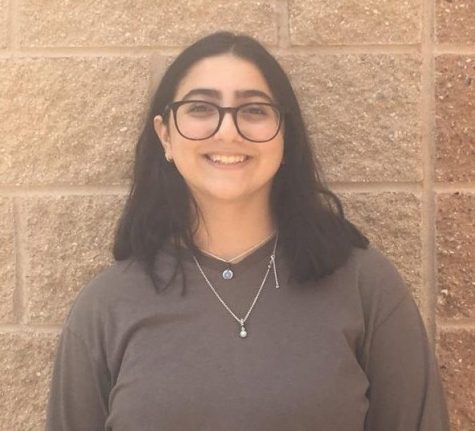 Nur Awkal, Editor
Nur Awkal is a senior, taking a variety of classes this year. She is taking AP Capstone, French 4, English 12, Accelerated Pre-Calculus, AP Chemistry,...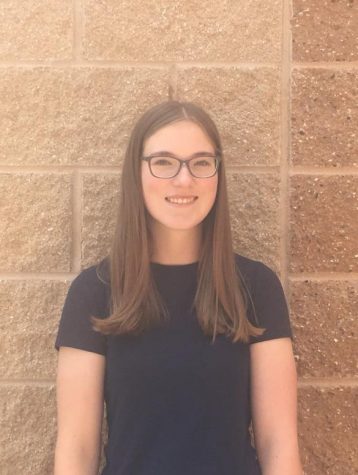 Abby Jenkins, Design Editor
Abby Jenkins is a design editor that is currently a senior at Utica High School. She is part of the Utica color guard. In her free time, Abby likes to...