Seniors begin receiving college acceptance letters
For many seniors, there is nothing better then getting your first college acceptance letter in the mail. Many seniors are very anxious and scared when they first apply to college, worrying about whether they'll get accepted or not. Getting the acceptance letters is an instant feeling of joy, for many. But it is followed by fear over having to choose one to attend. Finding the right fit can be very hard, but being passionate in what you want to study and where is most important. High-school can be quite challenging, but finding out your hard work finally paid off lifts stress off of a senior's shoulders.
Many colleges take a while to get back to students. One of the main factors for this could be how many applications are actually being sent to the admissions office. This is why many colleges offer early application processes.
"I am going to St. Francis College in Brooklyn Heights, NYC," senior Sophia Gelniak said. "It is the only school I applied to, because it is the only school I felt passionately about when I visited. I made strong genuine connections with so many people in such a small amount of time and I knew that is where I wanted to spend the next four years of my life. I never act too excited when I get something I want because I always know there will be struggles ahead. I will admit I am so excited to learn about new people and getting introduced to new perspectives."
One of the main factors for choosing a college is FASFA and scholarship offers. Governor Whitmer has started a new campaign called the FASFA Challenge Month. The new challenge is getting more seniors to complete the important forms for the government, which is necessary to take advantage of financial opportunities.
Michigan College Access Network (MCAN) hopes to increase the rate of FASFA applications by starting this campaign with Governor Whitmer. The rate was at 55.9% which decreased .7% from the previous year. MCAN hopes to see an increase to 75% in 2020.
"I have applied for FASFA, and got scholarship offers," senior Elainarose Trenkamp said. "I was super excited to hear that I got scholarship offers from Ferris State, Eastern, Central, and Wayne. This opened up so many opportunities for me. I highly recommend everyone to apply for scholarships and FASFA."
There are many opportunities to be taken advantage of, but many seniors are not. Taking intiative is important.
It is important for seniors to be making smart decisions that will affect their future dramatically. This includes applying for scholarships, FASFA, and preparing to choose a college.
About the Contributor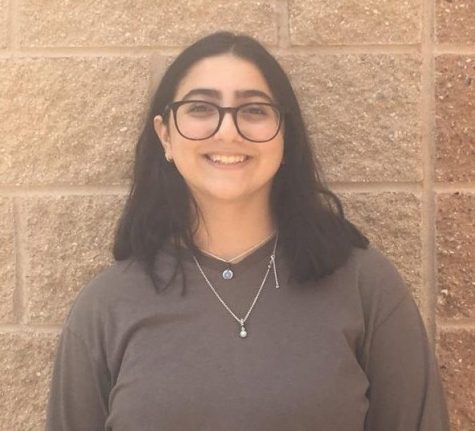 Nur Awkal, Editor
Nur Awkal is a senior, taking a variety of classes this year. She is taking AP Capstone, French 4, English 12, Accelerated Pre-Calculus, AP Chemistry,...