Wrapping up the year with Spotify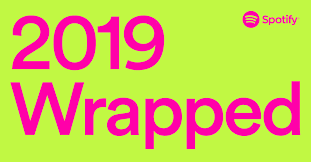 It is safe to say that over a decade's worth of music, there are many different kinds of emotions that become attached to songs and artists. The music streaming application Spotify recently outlined a personalized experience for each member's musical history.
"I like Spotify wrapped because it sums up a lot about who you are as a person with the music you listen to," sophomore Eva Troyanovich said. "My music taste has changed so much because I used to like Disney music and now I listen to Billie Eilish."
Students take screenshots of their wrapped playlists, their top artists, and top songs to post on different social media platforms. Some students enjoy seeing what others listen to, but others find it to be taking over their feed.
"It gets really annoying after seeing wrapped all over snapchat. Sure, I understand that some people are really invested in their music, but I honestly do not care about their top artist or genre," senior Quincy Kraus said. "It does not do me any good to see what other people are listening to."
Wrapped also displays the amount of minutes that are spent listening to a certain artist, or time spent listening in general.
"At first, I was really shocked about how many minutes of music I actually listen to. I don't realize how much music I really listen to until I see the actual number. It really blew me away. Then I got to see the interesting ways my music taste has changed throughout the decade," senior Melissa Hoti said. "It shows where I began to explore and expand my music too. I went from pop-rap to alternative music that I resonate with more."
Forgotten favorites, passed artists, and nostalgia of a different time period are all wrapped up as 2019 comes to a close. For many, it was an emotional testament to the end of a decade, and an end to yet another year.
"One of my favorite artists literally just died. I was extremely sad about it because I resonated with his music and just genuinely liked listening to him. Juice WRLD was one of my top artists on Spotify, and now I get to have a whole playlist made with all of his and other artists' music that I love," junior Aiden Ketchum said. "I like having wrapped to reflect on my decade because you never know if someone you like listening to is going to pass away, and you have your memories with their music put in a playlist. I'm looking forward to see how my music will change in the next few years knowing that some artists are gone."
About the Writer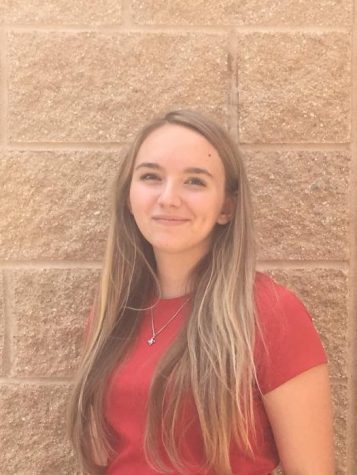 Haley Grooms, Print Editor-in-Chief
Haley Grooms is finishing off her senior year as the Editor-in-Chief of the print newspaper. This is her third and final year on staff, but hopes to make...