Skating season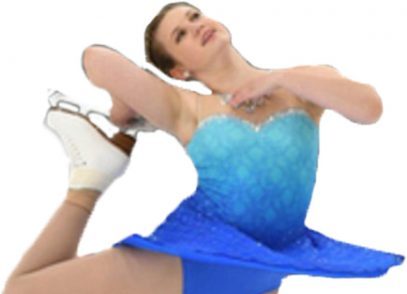 With the cold weather and snow falling comes a favored recreational activity for many teens: ice skating. There are many places that people can go in order to ice skate, though the Onyx, Suburban Ice, Dodge Park and Campus Martius are a few of the closer ones to Utica High School.
"My favorite place to skate in my off time is at the Onyx of Rochester Hills," senior Carly Hitchcock said. " I go frequently to get private lessons from a coach on my own time, when I am not skating for the team."
Though some may think that ice skating is a popular sport for teens, there are also plenty of adults who also enjoy the sport.
" I recently went ice skating at Campus Martius park in Detroit," principal Tom Lietz said. " Although it is a little hard to skate with your younger kids, I still enjoyed myself."
Even though some people may consider ice skating a more high risk sport, it can be fun to enjoy the ice, regardless of age.
Other than the Onyx, another ice skating rink that people may not know about is the ice rink at Grant Park. Located right off Van Dyke, Grant Park also constructed an ice rink. Although this is different than the typical ice rink, as this rink is temporary, and will not be up all year. In addition to this new rink, skaters will have to bring their own equipment if they plan on skating.
"The ice rink a very nice, low cost, addition to the park which experiences a lot less foot traffic in the winter months. The feature allows the residents to continue to use Grant Park through out the year," mayor Thom Dionne said. "Not all municipalities have an ice rink. This is just another example of why people like living in a small city that cares about their residents."
The Macomb United High School Figure Skating Team is the local team for high school figure skaters. While combining other schools in Macomb country, Utica has two members represented on the team, seniors Ashlyn Muirhead and Carly Hitchcock.
This team is a competitive team, which competes against other high schools across the state.
"My favorite part about skating is the rush I get from landing new jumps," senior Ashlyn Muirhead said. "Also being able to know that all my hard work on complicated jumps paid off is one of the most rewarding things as well."
When ice skating, there is always the thought of injury. A major component for injury is the ridged ice. With ridged ice, people are always more susceptible for injury.
"It's always appropriate to practice caution while attempting new activities," mayor Thom Dionne said, "especially in the cold winter months."
About the Writer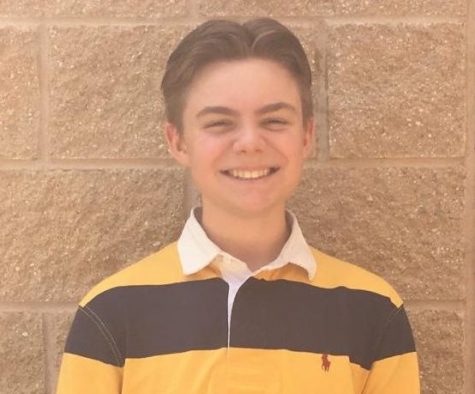 Anthony Barney, Editor
Anthony Barney is currently a senior at Utica High and is in his second year as a part of the 205 Crew. He is currently a courtesy clerk and is a member...