Chieftains make waves at counties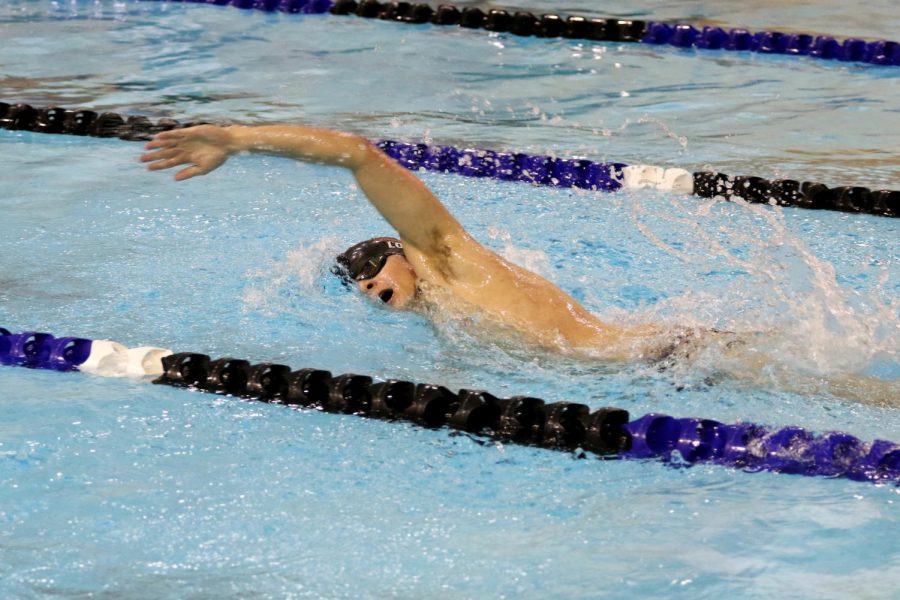 It's the feeling of water encasing senior Dominic Lount that propels him to the opposite side of the pool. His adrenaline kicks in as soon as he touches the cold water.
"I am so proud of my team and I am so lucky to have been able to play this sport all years of high school." Lount said. "Its incredibly rewarding to be the captain of a team as dedicated to the sport as this."
Following a busy swim and dive season for the team, their time in the water was not over yet. Their work in and sometimes outside of the pool pushed sophomore Lorenzo Weihermuller and three seniors, Lount, Cameron Smale and Joshua Essenmacher to qualify for counties.
To qualify for the counties match, Smale posted a time 5:49 in the 500 yard freestyle and Lount posted a time of 24.1 seconds in the 50 yard freestyle.
"I wasn't expecting to qualify" Smale said. "To qualify, it would require me to drop over 30 seconds off my previous time. I felt both confused and excited at the same time when I found out I qualified."
Smale has been swimming for Utica since his freshman year, qualifying for counties in previous years in the 200 medley relay, 200 freestyle relay and the 400 freestyle relay.
"Any time you can qualify for the county meet is an excellent accomplishment," coach Joe Michol said. "Only the top twenty-four swimmers out of the entire county qualify for each swim event. It is always each swimmers individual and team aspirations to qualify for the county meet, as it is a stepping-stone towards the state meet."
The counties meet was held at L'Anse Cruse High School on February eighth . While Utica showed a valiant effort, Dakota High School came out victorious with 397 points, and Utica had 13 points.
"Especially in events like these, it is extremely important for teams to come together and support each other," senior Andrew Garrison said. " We cheer for each other and congratulate our teammates when they finish. It's a tradition we have on the team, and it really brings us all together."
Both in and out of the pool, the Chieftain swimmers are one team. Despite some of them not swimming in the counties meet, their support did not stop.
"The whole team stands at the end of the pool cheering them on," senior Ryan Fromm said. "It's nice because they can see us and it motivates them to not give up. It's definitely incredibly rewarding to see your teammates finish an event-successful or not."
Now that both Lount and Smale are seniors, they will miss swimming for Utica High School.
"I will miss the friendships I have made as well as being in the pool," Lount said. "The feeling of accomplishment through leading my team to success and watching my team grow has been the most rewarding experience of my high school career."
Since they were freshman, Smale and Lount have only improved. While they did have days where giving up would have been the easier way out, they continued onwards and were able to see the fruits of their labor.
"It's definitely bittersweet leaving the pool," Lount said. "However, I, wouldn't trade that experience for the world."
About the Writer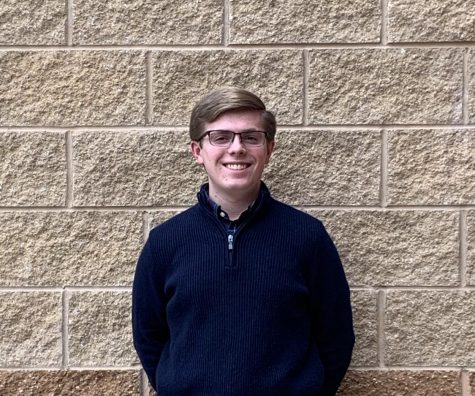 Charles Borus, Reporter
Charles Borus is a senior and in his first and only year on the Arrow's staff. Outside of the newsroom, he plays clarinet for Utica's wind ensemble and...