Utica Chieftain Marching Band's first and last performance
It was a big day for the Chieftain marching band, after COVID took away most of their season, they got the opportunity to have one performance on Oct. 25.
View the whole show by pressing here.
Still with COVID in mind, the only people allowed to be in the audience were the band's family. Each player only getting a certain amount of tickets.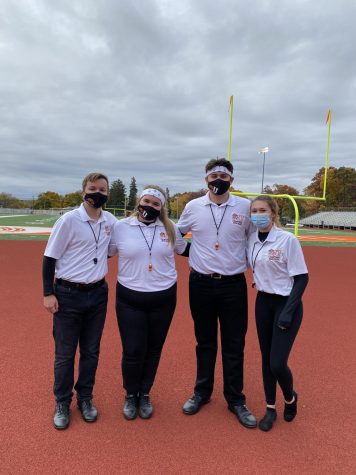 "I want to thank all of the boosters and everyone who helped because, together, there's no many people I can name, but I want to get to the show… and I know the kids want to play and I know that you want to hear it," director Brett Bays said. "So without further adieu, Mr. Haithcock, take it away."
From there, the band was led in by Haithcock. Giving the introduction to their show, the band marching into place and the show began.
"I was beyond excited, and I am so happy to be able to have this experience with my fellow drum majors and the rest of the band," senior drum major Dillon Wagner said.
On this night, the band performed their halftime show "Piano Man" and also spotlighted the seniors. Songs included "We Didn't Start The Fire"/ "Piano Man" by Billy Joel, "Just The Way You Are" by Billy Joel, "I'm Still Standing"/ "Crocodile Rock" by Elton John, and "Sir Duke" by Stevie Wonder.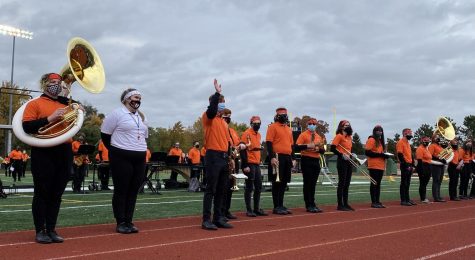 "I am very excited to be here today to watch the outstanding musicianship  in these students, but most importantly you know, this has been a very difficult time," Interim Superintendent Robert Monroe said, "I want to thank our community because it's a very challenging time between those who want to be back, those who don't want to be back, and I want to assure all of you that we are doing our best for our students, our staff, and for you as parents. We will always try to keep them in our for front for all of our decisions, but with that being said, lets move on with the show and lets really enjoy everything that these students can do. Thank you."
About the Contributor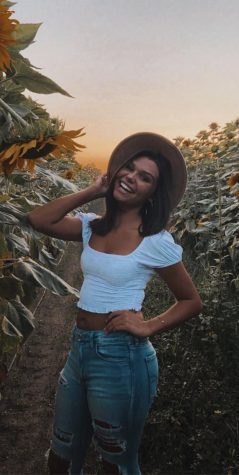 Brooklynn Hathcock, Digital Editor-in-Chief
This is Brooklynn Hathcock's second year on the Newspaper staff, she is a senior this year and is also the Digital Editor in Chief. Brooklynn has committed...