Yearbook staff seeks selfies
After 'picture day' cancellation, portraits still needed for publication
The yearbook staff's relief suddenly turned back into panic when the realized traditional photos would not be taken as planned.
Although the staff had worked hard to collect selfies from every student in the school, only half of the population participated, so they are planning to ask students to submit photos, once again.
Around 823 students have turned in selfies, according to senior editor Cassidy Eskew.
"Some students submitted a picture twice," Eskew said, "and some seniors have both their selfie and a professional picture submitted."
This week, students will receive another email, requesting that they submit a selfie.
"Our staff is really hoping everyone participates," yearbook adviser Stacy Smale said. "The selfies are going to be uniquely 2020, and I know students will be disappointed if their photos are not included in this year's book."
The lack of school photo day isn't the yearbook staff's only struggle.
"Completing the yearbook remotely isn't ideal, but I know we will be able to get it done," Eskew said. "We are struggling to get pictures and interviewing people. For the pictures, we have to ask everyone we interview if they have pictures, since we cannot be there to take the pictures ourselves, and most of the time, no one took pictures."
Photos aren't the only area where the yearbook staff is having problems.
"When it comes to interviewing people, sometimes people do not read their Teams chats and won't see the questions we are sending to them," Eskew said. "Other people will read the chats, but not respond and we don't know if they just don't want to respond or if they read it and forgot to answer."
Despite the new problems, Smale said she is proud of the yearbook staff.
"The problems my students are facing are things we couldn't have imagined last year," Smale said. "When the yearbook is published, I know that our entire community is going to appreciate their hard work throughout the pandemic."
About the Writer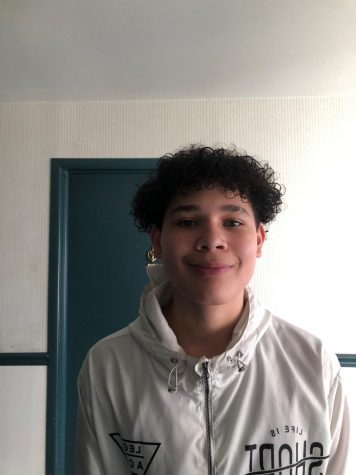 Kai Dawkins, Reporter
Kai Dawkins is a junior and his favorite sport to play and watch is basketball. In his free time he likes to watch movies and play video games like "NBA...