Midterms before winter break for the first time ever
Many things are different this year, ranging from remote learning to block schedules. Another thing changing is exams taking place before winter break, rather than after. This year, midterm exams are happening on December 18–22. as opposed to being in January, after winter break.
Some students are seeing this change as a good thing.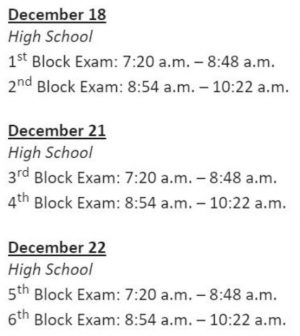 "I see it as a fresh start for January," sophomore Sophia LaBrecque said. "It makes the break more rewarding. I prefer it because then I don't have to worry about my exams over break."
Others aren't too excited about the change and wish it was back to the way it used to be.
"I don't like it," sophomore Zoey Lawrence said. "We have way less time to prepare and we really don't get our study guides in time to review for exams."
Other students aren't sure how they feel about it and share parts of both opinions.
"I like it because I don't have to stress about it over break," sophomore Alaina Wisswell said. "But at the same time, a lot of things are going on before break. Along with schoolwork, I have driver's ed," Wisswell said. "It's a bit crowded."
With two exams each day, students will start their first exam at 7:20am, and the second of the day at 8:54am.
About the Contributor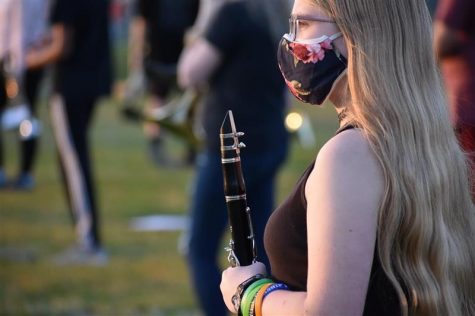 Abby Williams, Reporter
Abby Williams is a sophomore at Utica, and this is her first year on staff. She spends most of her time drawing, reading, listening to music, or writing,...