Students organize new ways to get together virtually
Netflix, Facetime provide options to socialize during COVID pandemic
Unable to see each other in person due to the risks of spreading COVID-19, many students have found new ways to "hangout" virtually.
Netflix parties, a new Google Chrome extension introduced during the quarantine, has allowed senior Anna Maria Kitsios to continue having movie nights with her friends. The extension allows users to sync up their streaming platform with friends and family so everyone can watch the same show or movie at the same time – no matter if they're in the next room or across the country.
"I like using Netflix to continue our tradition," Kitstios said. "I'm happy I found a way to spend time with my friends safely."
Group Facetime has also become a popular feature for many iPhone users in the school. During quarantine, sophomore Teuta Sinishtaj and her friends used group facetime to stay in touch and share memes with each other.
"
I can't wait to go back to seeing my friends in person and have real social interaction."
— Teuta Sinishtaj
"I feel like I took it for granted; hanging out in person," Sinishtaj said. "I can't wait to go back to seeing my friends in person and have real social interaction."
For students without Facetime, group calling through the Instagram app became a popular way to stay connected during the lockdown. During their free time, seniors Drew Verellen, Katelynn Kozen, and Giana Johnston used Instagram to talk and share memes.
"Sometimes we did art stuff, sometimes we just talked," Verellen said. "We would compare drawings and give each other tips. We started using Instagram to connect when the quarantine began."
Some students, such as sophomore Conner Mackenzie, used the platform Zoom to play video games and talk to their friends at the same time. "We played the Zoom virtual games," Mackenzie said, "and games on the Nintendo Switch. It helped us stay connected when we couldn't see each other.
No matter the circumstances, students found new and interesting ways to stay in touch during the lockdown. For many students, seeing each other had become temporarily virtual.
About the Writer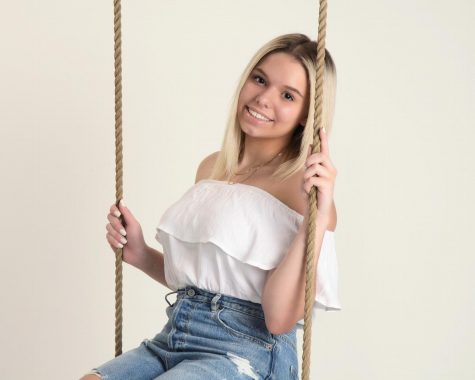 Clarissa Rose, Reporter


This is Clarissa Rose's first year on the Arrow staff and she is a senior. Clarissa is also an editor for UHS's Warrior yearbook. In her free...